Bad news for New Zealand, this powerful batsman is out of the opening match of the World Cup
Kane Williamson will miss the Opening World Cup 2023 match England vs New Zealand: The ODI World Cup is going to start in India on 5th October. There is no good news coming for New Zealand in the first match of the tournament. In fact, New Zealand's best batsmen will not be seen in the first match against England. This has been confirmed by the coach of New Zealand. He said that he would not put any kind of pressure on his batsman.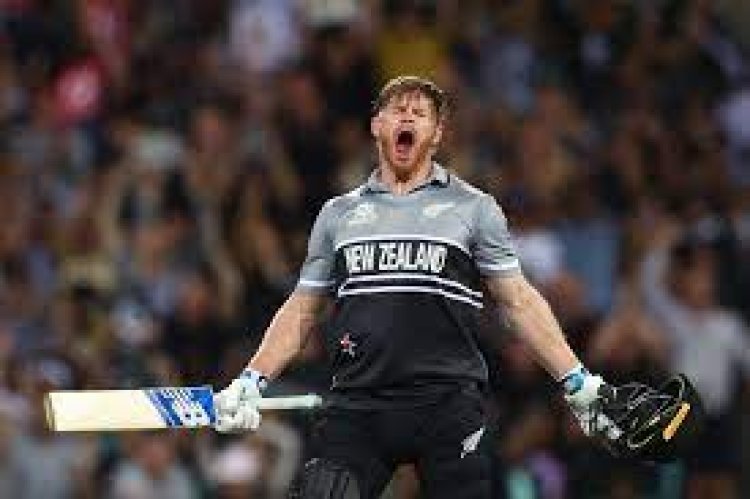 The ODI World Cup is going to start in India from 5th October. The first match of the World Cup tournament will be played between New Zealand and England.
Meanwhile, good news is not coming out for New Zealand. Actually, captain Kane Williamson will not play in the first match against England. Williamson is recovering from knee surgery. Williamson will play as a specialist batsman in New Zealand's warm-up match against Pakistan in Hyderabad on Friday.
After this, Williamson will enter New Zealand's next warm-up match against South Africa in Thiruvananthapuram with the intention of fielding and batting. In such a situation, there could be a loss if this New Zealand batsman is out. However, there are many other players on the team as well.
What the coach said - New Zealand head coach Gary Stead said, "From the beginning, we have taken a big view on Kane's return. He is making a good recovery and now the aim is to ensure that he can face the difficulties of international cricket. We will continue to monitor Williamson's rehab and will not put any pressure on him to return."
Williamson was injured in the opening match of IPL 2023 and now he is away from international cricket for six months due to surgery. In such a situation, now he is making a direct comeback in the World Cup after a long time. He continued his rehab with the team in the series against England and expressed his desire to participate in the World Cup warm-up matches. Kept.