Ashish reached the pre-quarterfinals of the IBA World Boxing Championship
Ashish reached the pre-quarterfinals of the IBA World Boxing Championship: and defeated Iran's boxer Mesam Gheshlaghi 4-1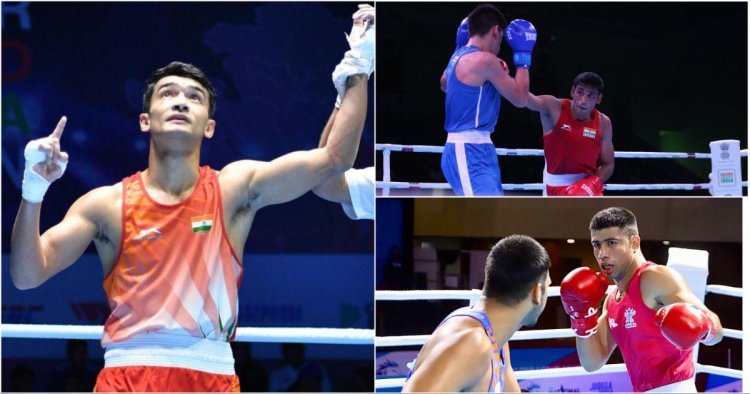 Ashish Kumar Chowdhary, who has participated in the Tokyo Olympics, has made it to the pre-quarterfinals of the 80 kg category of the IBA Men's World Boxing Championship 2023, released in Tashkent, Uzbekistan, on Tuesday, performing brilliantly.
Ashish won 4-1 in a hard-fought match against 2021 Asian Championship silver medalist Mesam Gheshlaghi of Iran. 538 boxers from 107 countries are participating in the championship. These include many Olympic medal winners.
The 28-year-old dynamic boxer from Himachal Pradesh kept it an attacking game as the first round began, landing powerful jabs to put his opponent on the back foot. Ashish has a silver medal in the Asian Championship held in 2019. Ashish used his smart movement and supreme technical ability to outmanoeuvre the Iranian boxer in the next round and eventually win.
Ashish will now face a tough challenge from two-time Olympic champion Arlen Lopez of Cuba in the Round of 16.
Meanwhile, Harsh Chowdhary, competing in the World Championship for the first time, bowed out of the competition after losing 0-5 against Australia's Billy McAllister in the 86kg category. On Wednesday, India's Nishant Dev (71kg) will take on 2021 bronze medalist Sarkhan Aliyev of Azerbaijan in his first match of the tournament.