Arikomban tranquilized, a wild rice-eating elephant: used to enter houses and ration shops
Arikomban tranquilized, a wild rice-eating elephant: that used to enter houses and ration shops; The matter reached the High Court 5 days ago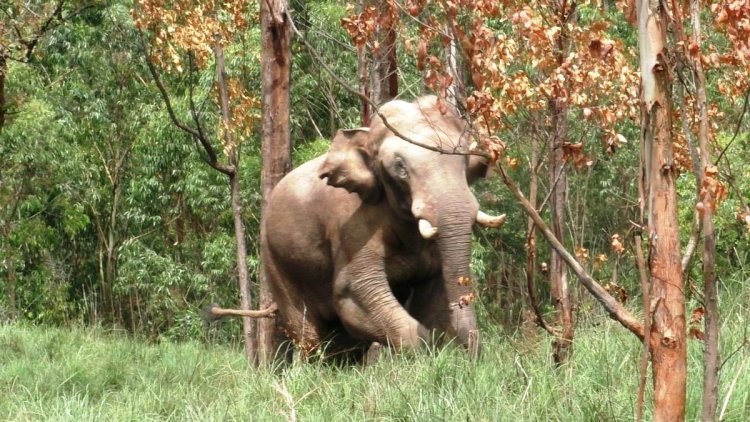 Arikomban, a wild elephant who created havoc by visiting rice and ration shops in Kerala, was tranquilized with two darts in the Cumbum East range on Monday. A team of 4 Veterinary Doctors on this 40-year-old wild elephant monitored his movements and health for the last few days.
On the other hand, while hearing the petition of the Kerala activist, the Madras High Court issued an order to transfer him to the Kalakad Mundanthurai Tiger Reserve. However, protests against the release of Arikomban have started here.
IAS Supriya Sahu tweeted on Monday while sharing the photo of Arikomban's capture - Arikomban is being transferred to another place.
According to reports, Arikomban was earlier caught near Chinnakanal on April 29 and sent to Periyar Wildlife Sanctuary. After this, he reached Cumbum in Theni, Tamil Nadu on 27 May. He had created terror there too. He had attacked a person in Theni, after which he died.
A petition was filed in the Kerala High Court last week, demanding that while tranquilizing the Kerala and Tamil Nadu governments, care should be taken to ensure that Arikomban is not harmed while unconscious. A bench of Justices Alexander Thomas and C Jayachandran has also sought that the elephant be shifted to some other deep forest range. Also, after being caught in Tamil Nadu, he should be handed over to Kerala.