Andy Mills Helps Entrepreneurs Empower Their Financial Future
Born in the captivating coastal town of Barry Island, Wales, in 1965, Andy's story finds its origins in the British Army.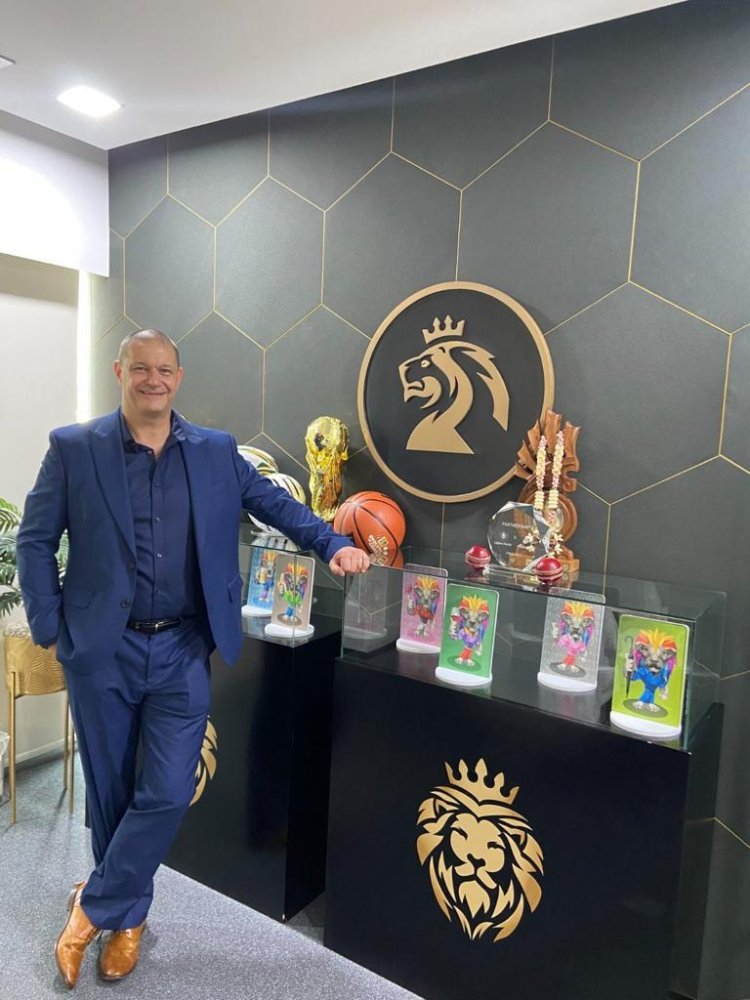 Andy Mills Helps Entrepreneurs Empower Their Financial Future
Imagine a life path that leads from the disciplined ranks of the British Army to the courageous world of firefighting, and then smoothly transitions into the dynamic realm of blockchain and entrepreneurship. That's the incredible journey of Andy Mills – a narrative of resilience, personal growth, and an unwavering commitment to uplift others.
Born in the captivating coastal town of Barry Island, Wales, in 1965, Andy's story finds its origins in the British Army. This chapter in his life instilled core values of discipline, loyalty, and respect that would serve as his compass through the years.
But beyond his military service, Andy found a different calling - love. Meeting Corinne in 1988 reshaped his life's course, taking him from the barracks to the frontlines of firefighting. Over 30 years of dedicated service, he not only saved lives but also excelled in Brigade rugby and became a trusted physical therapist for Fire Brigade sports teams, even earning international honors.
Amidst the adrenaline-fueled battles with blazes and daring rescues, Andy discovered another passion - holistic health. Guided by the esteemed Paul Chek, he specialized in spinal rehabilitation and alternative nutrition. In 2000, he opened his clinic, becoming a beacon of hope for countless individuals seeking recovery from injuries and health challenges.
Andy's exceptional ability to spot opportunities led him to a new venture. Recognizing a gap in the UK market for organic superfood products, he embarked on a collaboration with a US-based company, successfully rebranding their offerings for the UK audience.
However, life had one more challenge in store for this remarkable individual. Retirement from the Fire Service unveiled a stark reality - 30 years of service yielded a pension barely sufficient to make ends meet. Many would have been disheartened, but not Andy. He saw this moment as an opportunity for reinvention.
Embracing cutting-edge technologies like blockchain and cryptocurrencies, Andy and Corinne embarked on a mission to not only secure their financial future but also empower others to do the same.
Today, as visionary entrepreneurs, this dynamic duo leads a thriving enterprise that combines ground-breaking technologies such as blockchain and artificial intelligence with industries like FinTech, Renewable Energies, Real Estate, and more. Their innovative approach enables individuals to generate passive income and attain financial independence.
Having conquered both literal and metaphorical challenges, Andy now dedicates his life to helping others recognize their potential, achieve financial sovereignty, and live life to its fullest.
To connect with Andy and embark on your own journey to financial freedom, explore his digital presence across various platforms:

Get connected today with Andy Mills whether it may be to follow his journey or to personally get mentored and coached by Andy:
Website: andymillsofficial.com
Instagram: https://www.instagram.com/andymills.official
Facebook: https://www.facebook.com/andymillsofficial
Twitter: https://twitter.com/amillsofficial
YouTube: https://www.youtube.com/channel/UCXpX6rn1y4iM3eZ1xekqSjw
Andy Mills – an inspiring journey from bravery to blockchain success, a guide for all seeking financial independence and holistic living.
Disclaimer: This is a company press release. No Sangri Today journalist is involved in creation of this content.