Thakur ji did Jal Vihar on Nirjala Ekadashi: Special tableau decorated in Govind Devji temple
Thakur ji did Jal Vihar on Nirjala Ekadashi: Special tableau decorated in Govind Devji temple, cold drinks served to people at hundreds of places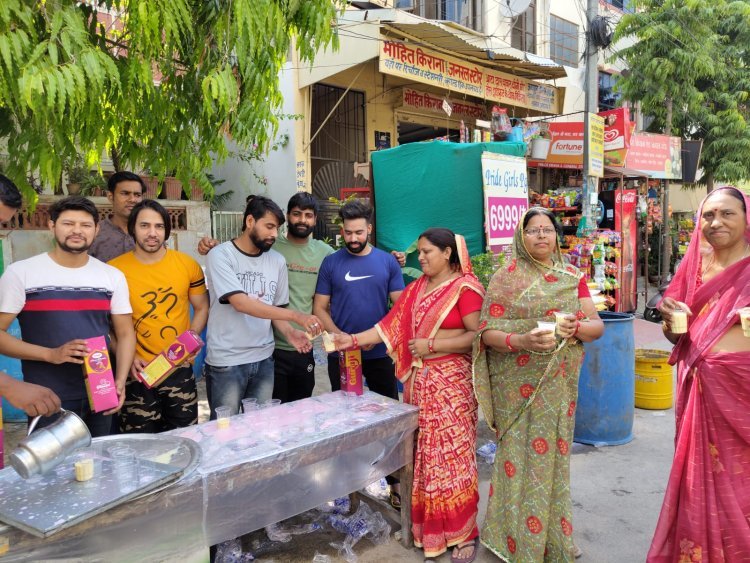 On Nirjala Ekadashi, Thakur ji performed Jalvihar in major temples across the city including Jaipur's adorable Govinddev ji. On Wednesday, the festival of Nirjala Ekadashi was celebrated with great pomp and scented water fountains were run in the temples. So a special tableau was decorated in the same Govind Dev Ji temple, to see which a large number of devotees thronged. At the time of Shringar Jhanki, there was no place left even to set foot in the temple premises. The whole temple resonated with the cheers of Radhe Govind.
The Mahant of the temple told that Thakur ji was anointed with Panchamrit, Jal Yatra festival was celebrated from 5:00 pm to 5:30 pm. Thakur ji was also offered Amras blog. to be done.
Water donation has special significance on Nirjala Ekadashi. It is said that donating water on this day brings a lot of virtue. Regarding water donation, soft drink water, sherbet, lassi, aamras, shikanji, sugarcane juice, and other substances were given to people at hundreds of places in the city on behalf of various organizations and societies.