Tata Motors soon to launch XT variant of the Tiago NRG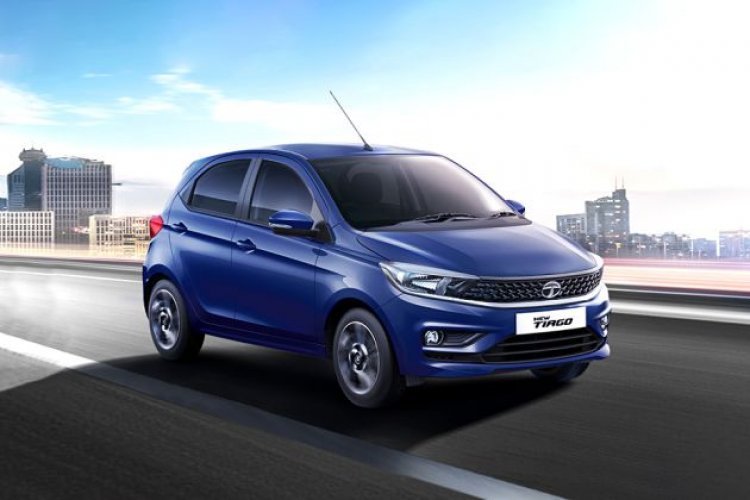 Tata Motors has released the teaser of a new variant of the Tiago NRG. The new variant is expected to be the XT variant. As of now, the Tiago NRG is offered only with the top-spec XZ. The upcoming XT variant of the Tiago NRG will be more affordable than the top-spec variant. Tata Motors is expected to launch the Tiago NRG in the coming weeks.
Let us tell you that, only cosmetic changes have been made in the NRG version of the Tiago. The additional body cladding in this gives the Tiago NRG a rough and tough stance. The Tiago NRG is 37mm longer when compared to the regular Tiago. No changes have been made to the underpinnings. It gets extra-length in the front and extra body cladding at the back.
The ground clearance will be higher
Tata Motors has also increased the ground clearance of the NRG as compared to the regular Tiago model. Now its ground clearance is 181mm, while the ground clearance of Tiago is 170mm. The extra 11 mm helps the hatchback tackle rough roads better. Not much information about the Tiago NRG XT has been revealed yet.
According to the newspapers, It is expected that it may get some specifications similar to the Tiago XT. However, the new variant will continue to come with cosmetic touches like the top-spec NRG. Apart from the body cladding and ground clearance, the Tiago NRG also gets roof rails.
The price will be lower than the current model
It is been said that no mechanical changes will be made in the upcoming variant. The NRG will be powered by the same 1.2-liter, naturally aspirated, three-cylinder petrol engine that powers the current model. This engine generates maximum power of 84 bhp and peak torque of 113 Nm. It comes with a 5-speed manual gearbox or a 5-speed AMT. It is not yet clear whether the XT variant will be offered with an AMT gearbox.
Tiago NRG price starts from Rs. 6.82 Lakh (Ex-showroom). It is expected that the price of the XT variant can be lower than this.