Taiwan will include women in the army: Will give military training
Taiwan will include women in the army: Will give military training, and plan made in view of the increasing threat of attack from China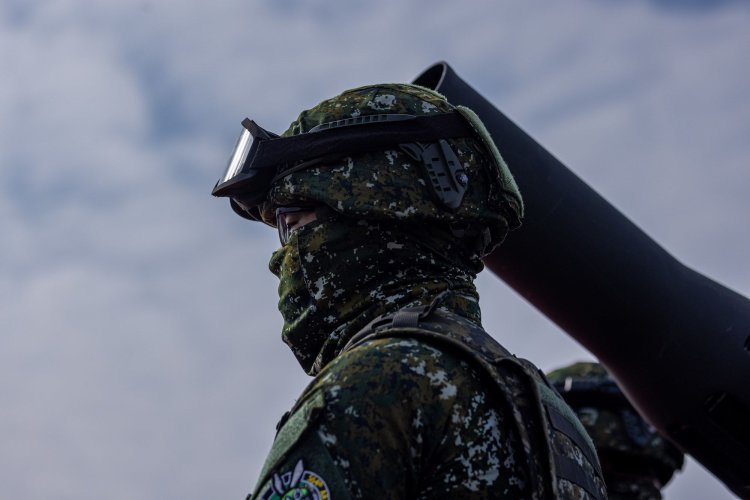 Sensing China's intrusion and preparations for war, Taiwan has stepped up its preparations. For this, Taiwan is going to include women in the reserve force and give them military training like men. Women who want to join the reserve force can voluntarily register for training.
The Defense Ministry said it will train 220 women soldiers in the second quarter of this year. Major General Yu Wen-Cheng of the All-Out Defense Mobilization Agency of Taiwan's Ministry of Defense has said that this year the plan will be on trial. As of now, we have the capacity to provide military training only to male candidates, while there is no such system for women.
Reacting sharply to this statement, MPs have said that excluding women from reserve training is gender discrimination. In fact, China is infiltrating Taiwan's airspace with fighter jets every day. China has recently conducted a major naval exercise very close to Taiwan. It is suspected that under the guise of this training, China is preparing for war.
In Taiwan, men between the ages of 18 and 36 are required to complete a period of compulsory military service. After being discharged, reserve male soldiers are called back for training on 4 occasions in 8 years. Taiwan also trains about 1.2 lakh reserve soldiers annually.
Taiwan will increase the period of compulsory military service for men from 4 months to one year in 2024. This decision will apply to men born after 2005. Taiwan has a military force of about 1.7 lakh soldiers, mostly composed of volunteers.