PM Modi will give a speech at BJP headquarters at 8 pm
PM Modi will give a speech at BJP headquarters at 8 pm: Will talk about the election results of Tripura, Nagaland and Meghalaya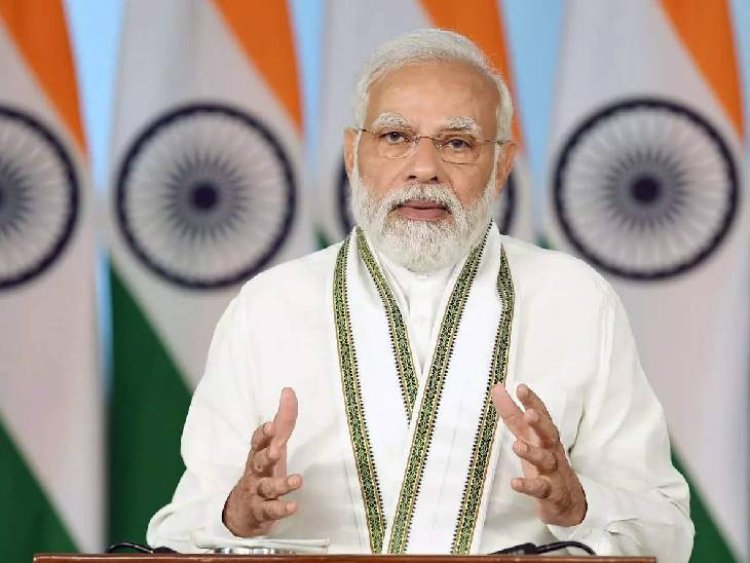 After the results of the Tripura, Nagaland and Meghalaya assembly elections are out, PM Modi will give a speech today i.e. Thursday at 8 pm at the BJP headquarters. During this, the PM will talk about the performance of the BJP in the elections. Let us tell you that results have come in most of the seats in all three states and political parties have taken lead in many. According to the picture coming out on both basis, the BJP alliance is getting 37 seats in Nagaland and 33 seats in Tripura.
Chief Minister Conrad Sangma's NPP has become the single largest party in Meghalaya. NPP is currently getting 25 seats in its account. After the voting, exit polls predicted a majority for the BJP alliance in Tripura-Nagaland. In Meghalaya, Hung was expected to win the assembly, while Sangma looked strong here.
After the victory of the BJP alliance in Nagaland and Tripura, PM Modi thanked the people by tweeting. He said that the double-engine government is working for the development of the people. I appreciate the hard work of party workers, I am proud of you. At the same time, the PM thanked the party workers of Meghalaya. The PM said that we will continue to work hard to increase the development path of Meghalaya.
If we talk about the vote share of the BJP, then the vote share of the BJP has increased in Nagaland. Whereas in Meghalaya and Tripura, the vote share of the party has decreased. The vote share of the BJP in Nagaland was 15.4% in 2018, which has increased to 16.38% in 2023. Whereas BJP's vote share in Meghalaya was 9.7% in 2018, it will be 7.63% in 2023. BJP's vote share in Tripura has come down from 43.4% to 39.63% in five years.
After the picture of the BJP returning to power in Nagaland and Tripura is almost clear, reactions of BJP leaders are also coming to the fore. Union Law Minister Kiren Rijiju said that PM Modi's work is reaching the people, and this is the reason for BJP's victory in North East states.
Tripura Chief Minister Manik Saha has won from Town Bardovali's seat by around 1300 votes. After receiving the certificate of victory, Saha said I thank the Prime Minister, Home Minister, Defense Minister, BJP National President and all the workers. Saha said – We had said earlier also that BJP will once again form the government with a majority and the results so far are showing that we are forming the government. Though we were expecting more seats and will explain after the elections why it did not happen.