Sanctions on 26/11 perpetrators were prevented; India said in UN – Political reasons became hindrance
Sanctions on 26/11 perpetrators were prevented: India said in UN – Political reasons became hindrance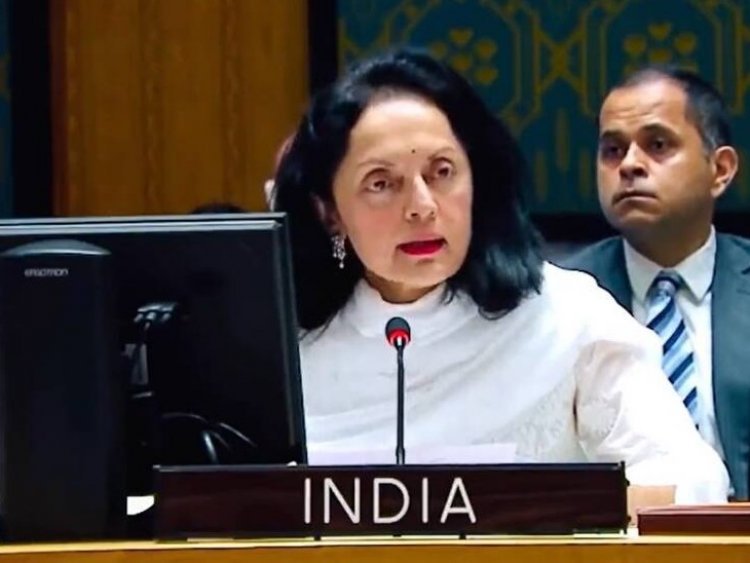 India at the United Nations said the perpetrators and facilitators of the 26/11 Mumbai terror attacks were not banned for political reasons. Due to this, the accused roamed freely and carried out attacks against the country from across the border. India's Permanent Representative and Ambassador to the UN Ruchira Kamboj was speaking. He said terrorism poses a serious threat to international peace and security.
ISIS and al-Qaeda affiliates target civilians and security forces in Asia and Africa. We should not forget that in November 2008, 10 terrorists entered Mumbai from Pakistan by sea route and continued to wreak havoc in the city for 4 days. The terrorists killed 166 people in the attack, including 26 foreign nationals.
The terrorists were helped to enter India. India had tried to impose sanctions on those helping terrorists, but this could not possible due to political reasons.
India and the US raised the demand for the blacklisting of Pakistan-based terrorists Hafiz Talha Saeed, Lashkar-e-Taiba leader Shahid Mehmood, Lashkar-e-Taiba terrorist Sajid Mir, senior Jaish in the UN. Along with this, proposals were presented to confiscate his property, travel ban and arms ban, but in June this year, China banned these proposals using its veto power.