Nagarjuna gets more fees than Amitabh for Brahmastra; Fan got a temple of 1 crore built
Nagarjuna is the owner of 800 crores: He took more fees than Amitabh for Brahmastra, and a fan got a temple of 1 crore built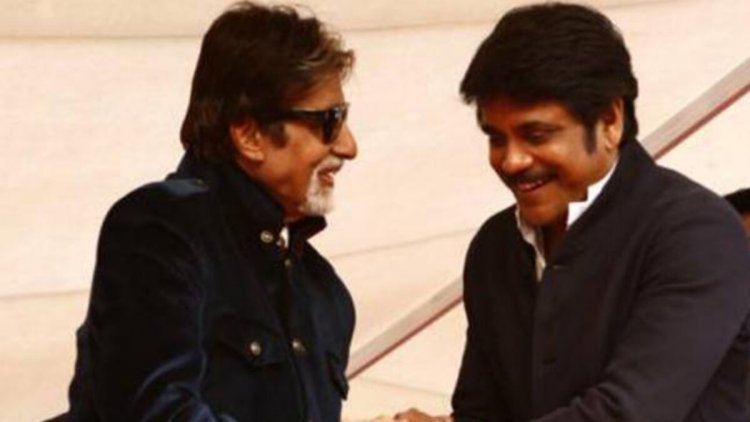 Today is the 63rd birthday of South Superstar Nagarjuna. Born on 29 August 1959, Nagarjuna has acted in about 100 films in Hindi and South. Nagarjuna started his acting career with the South film Vikram released in 1986. He started his journey in Bollywood with the film 'Shiva' (1990). He has been honoured with nine State Nandi Awards. Nagarjuna has been ranked 56th and 61st among India's top 100 people in the Forbes list of 2012-13.
Nagarjuna will be seen in the film Brahmastra to be released on 9 September. Ranbir Kapoor, Alia Bhatt, Mouni Roy and Amitabh Bachchan are also in important roles with him in this film. Amitabh Bachchan has charged around Rs 10 crore for the film. At the same time, Nagarjuna has charged around 11 crores for this film.
Nagarjuna has a tremendous fan following due to his acting in films. Such is the fervour of the fans that a die-heart fan of Nagarjuna, inspired by the 1997 film 'Annamaya', got a grand Annamacharya temple built.
According to reports, this temple was built by Sudhakar Swamy, a fan of Akkineni Nagarjuna living in Guntur, Andhra Pradesh. He laid the foundation of this temple in 1997 after watching the film 'Annamayya'. After a long wait of 22 years, this temple was ready. Sudhakar Swami's friends also helped in the construction of this temple. Nagarjuna's fans had raised an amount of Rs 1 crore 30 lakh for the temple. The name of this temple is Sri Annamayya Swamy Mandiram.
Nagarjuna is the owner of a property worth 800 crores. He is also the owner of Annapurna Studio Production Company and this studio is spread over 7 acres. Apart from this, he is also the President of Annapurna International School of Film and Media, Hyderabad. Along with this, he has a bungalow in Jubilee Hills of Hyderabad worth about 40 crores. Nagarjuna is the owner of two restaurants, in Hyderabad he has a restaurant named N-Grill. There is another Chinese restaurant, named N Asian.
Nagarjuna has done two marriages. He first married Lakshmi Daggubati in 1984. After only 6 years, both of them got divorced. They have a son named Naga Chaitanya. After this, he married actress Amala in 1992. From this marriage also he has a son named Akhil Akkineni. Both the sons of Nagarjuna are active in the South Industry. Even after getting married, Nagarjuna had an affair with Bollywood actress Tabu. There were many discussions about their affair, but Nagarjuna did not want to divorce his wife, so both of them separated.