Former New Zealand MP had a fortress imaginary world: Secret diary found during cleaning
Former New Zealand MP had a fortress imaginary world: Secret diary found during cleaning will be public for the first time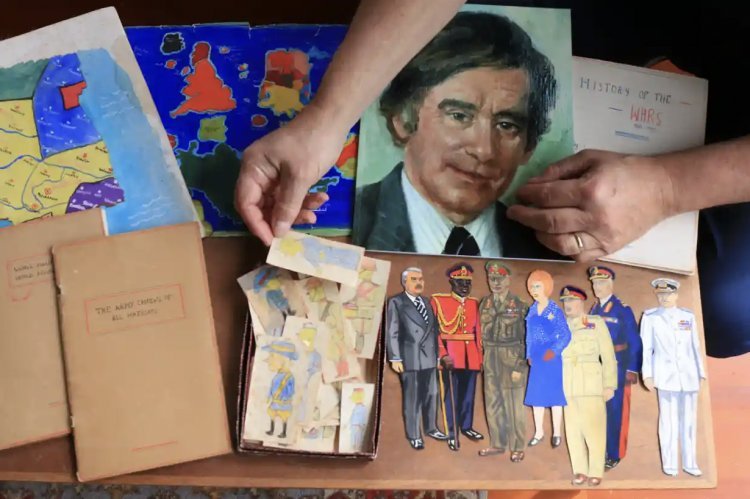 No one even knew about the secret fictional world of Gerald O'Brien, a New Zealand MP and President of the World Peace Council. After his death in 2017 when the basement was cleaned while vacating his Wellington home, a secret that was amazing in itself was revealed.
Actually, a craft diary of Gerald was found. In this, he had made an imaginary image of powerful leaders of the world with full costumes. He had engraved the entire imaginary world of the World Peace Council in this craft book. Even his wife of 60 years, Fausta, had no idea about it.
No member of his family knows how many hours he must have spent on such a complex task. His nephew Lucien Rijos reported that cut-outs of more than 700 leaders were found inside several boxes from the basement. The special thing is that along with the full costume and facial expressions, the names and titles of the characters were also written in it. King Charles III of Escotia and Fidel Bastro were also characters in Gerald's fictional world.
Gerald had prepared maps of fictional countries such as Escotia, Andamia and Gaston. Details of political life and scandals are also included in this. It will be made public for the first time in October at the Victoria University of Wellington's Adam Art Gallery.
For Latest Update from Sangri Today Like us on Facebook and Follow on Twitter. Fore Latest Video News Subscribe our channel on YOUTUBE. Also Join Our Telegram Channel