Diljit furious at those who distorted Coachella's statement, gave a befitting reply in Punjabi
Diljit Dosanjh: Diljit furious at those who distorted Coachella's statement, gave a befitting reply in Punjabi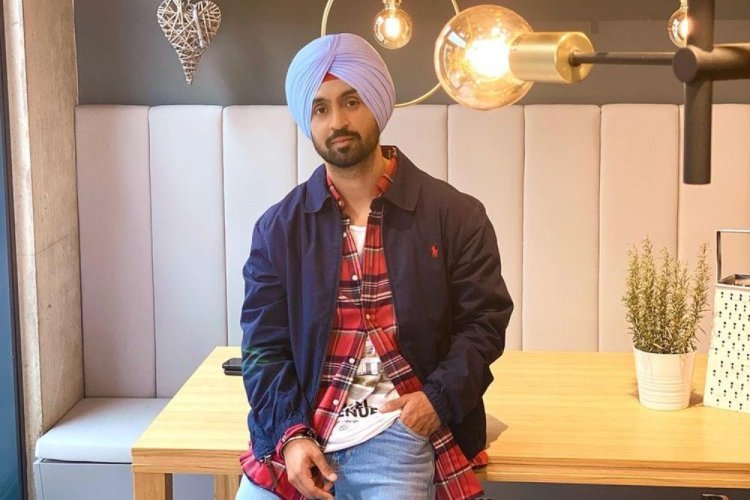 Renowned singer and actor in the Punjabi music industry, Diljit Dosanjh does not need any introduction. People dance freely to the tune of his songs and often wait for the release of his new song. Punjabi singer and actor Diljit Dosanjh's fan following and stardom have resulted in him becoming the first Indian singer to perform at the Coachella Valley Music and Arts Festival in Indio, California. Where on the one hand it was a proud moment for the country, but due to one of his statements, Diljit is being trolled a lot. Now giving a befitting reply to the trolls, Diljit has reacted to the trolling happening on social media.
Diljit Dosanjh performed twice at the Coachella Valley Music and Arts Festival in Indio, California. Many videos of his performance are going viral on social media. While on one hand, the singer's fans were quite impressed with his performance, on the other hand, there were some who expressed displeasure over a statement made by Diljit during the performance and even trolled him fiercely. However, now Singer has reprimanded the people while presenting the clarification. Singer says that if you people do not understand the Punjabi language then do not misinterpret his words.
At the end of his second performance on the Coachella stage, Diljit pointed to a girl holding the Indian flag and told the audience, 'Aye mere Punjabi bhai bharwaan lei, mere desh da jhanda like khadi aa kudi, eh mere'. Desh Layi, negativity ton bachao, music saareyan da sanjha. It means, this girl is carrying the flag of my country, for all my Punjabi brothers and sisters, this is for my country. Stay away from negativity, music belongs to everyone. Diljit's words and his heart's feelings were good, but some people on social media distorted his words. Because of this, Singer is facing a lot of trolling.
Diljit reacted to the trolling being done by netizens. He wrote in Punjabi on social media, 'Don't spread fake news and negativity. I said eh mere desh ka jhanda hai, eh mere desh lai.. means my eh performance mere desh lai. Je punjabi nahi aundi tan google kar liya karo yaar...kiv ke coachella ek bada musical festival aa othe har desh to log aunde ne.. isiliye music sab da sanjha hai. Sahi gal nu puthi kiwe ghumauna koi tude wargeya ton learn.