Bodies of 18 Afghan nationals were found in truck in Bulgaria
Bodies of 18 Afghan nationals were found in a truck in Bulgaria: a 7-year-old child among them; Hunger and thirst while smuggling, and death due to suffocation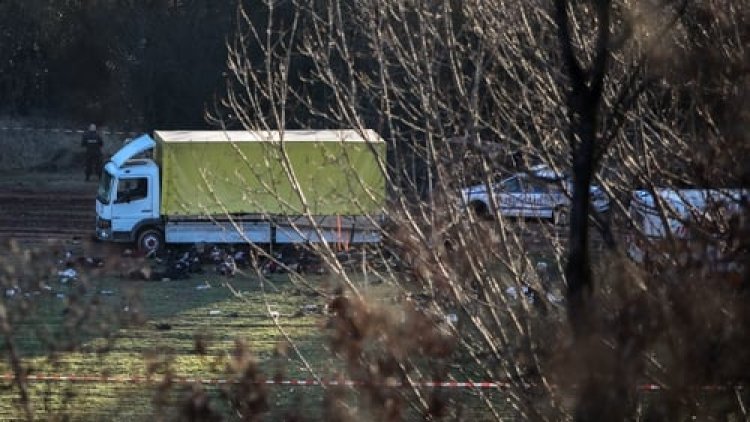 Bodies of 18 Afghan nationals have been found in a container truck in Bulgaria. A 7-year-old child is also included in the dead. The Bulgarian government said on Friday that 22 people found in the container were hospitalized in critical condition. There were a total of 52 migrants in the truck and they were being brought to Bulgaria illegally.
According to reports, these bodies were found near the village of Lokorsko in Bulgaria. The local people called the police and informed them about the presence of an unknown truck. When the police reached there, dead bodies were seen lying all around. Investigation revealed that small compartments were made in the truck and people were filled in them. According to the Health Minister of Bulgaria, most of the people died due to suffocation and starvation.
According to the report of the New York Post, the truck was found at some distance from Sofia, the capital of Bulgaria. The driver of the truck fled away leaving the people in agony. When the police told that the compartment made for the people in the truck was covered with big sticks.
Deputy Prosecutor General Borislav said that the people had died 10 to 12 hours before the truck was found. So far 4 people from Bulgaria have been detained in this case.
The Health Minister said that the child who is among those who died is 6 or 7 years old. The people who survived this incident were shivering with cold. He had not eaten or drunk anything for several days. According to the preliminary information, the truck had started from Afghanistan, and reached Bulgaria a few days ago via Turkey.
When a truck was stopped in Britain in 2019, the bodies of 39 people were found in it. These people also lost their lives while trying to enter Britain illegally.