Amit Shah's attack on Uddhav: Said - it is necessary to teach a lesson to those who cheat in politics
Amit Shah's attack on Uddhav: Home Minister said - it is necessary to teach a lesson to those who cheat in politics; The reason for the break in Shiv Sena is the greed for power.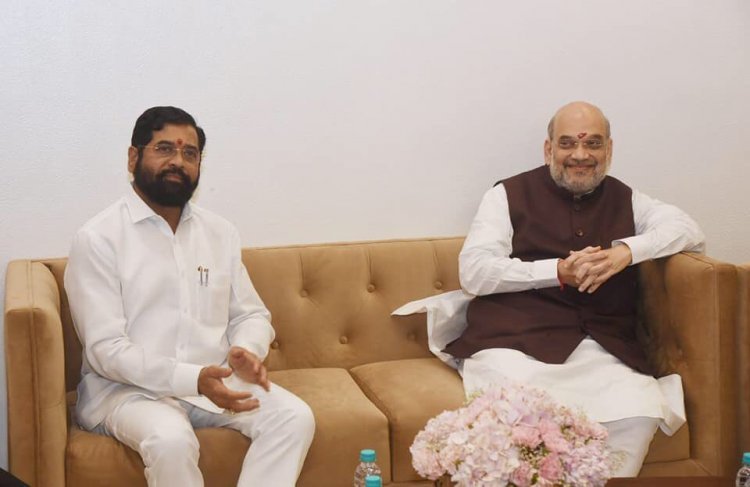 Home Minister Amit Shah, who arrived on a two-day tour of Maharashtra, on Monday targeted Shiv Sena chief Uddhav Thackeray. Shah said those who cheat in politics need to be taught a lesson. Shah reached Maharashtra for the first time after the Shinde government was formed.
Addressing the BJP leaders, Shah said that Shiv Sena of Eknath Shinde is the real Shiv Sena, which is with us. Shah said that the break-in in Shiv Sena was due to the greed of one person. Uddhav compromised with ideology for power.
According to sources, Shah told the party leaders in the meeting that I never promised to make Uddhav Thackeray the chief minister. We are not in a closed room, we are people doing politics with chest-thumping. Had we made the statement, the Shiv Sena leaders would have been made the Chief Minister.
The 2019 assembly elections in Maharashtra were fought jointly by the BJP and Shiv Sena. In the elections held on 288 seats, BJP got 105 and Shiv Sena got 55 seats. After the election, Shiv Sena put forth the demand to be made CM for two-and-a-half years.
Shiv Sena said that a pre-poll agreement was reached between Amit Shah and Uddhav Thackeray on this. In the end, the BJP was not ready for this demand of Shiv Sena, after which Shiv Sena formed the government with the support of Congress and NCP.
For the first time in Maharashtra on June 20, under the leadership of Eknath Shinde, 20 Shiv Sena MLAs rebelled and went to Surat and then to Guwahati. Gradually the number of these MLAs increased and reached 39, after which Uddhav Thackeray resigned from the post of CM.
On June 30, Shinde took oath as the Chief Minister with the support of the BJP. The Shiv Sena dispute is currently in the Supreme Court with 5 petitions. On 23 August, the court transferred it to the Constitutional Bench.