America caught the accused of 1988 terrorist attack
America caught the accused of a 1988 terrorist attack: There was a blast in a flight going from London to New York, 270 people were killed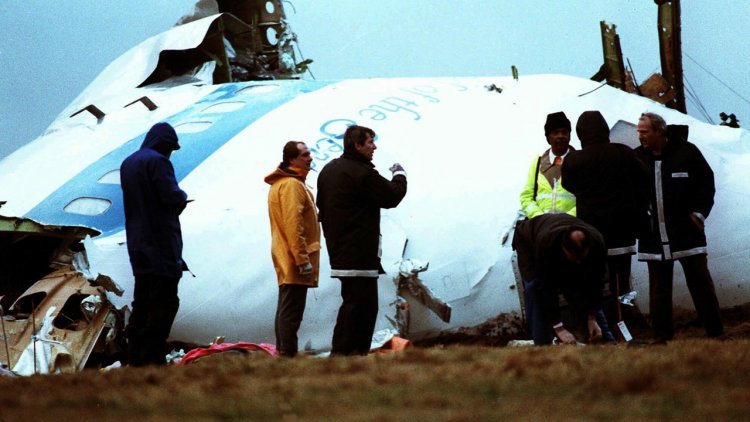 In the year 1988, the accused of blasting in the flight Pan Am 103 from London to New York in the year 1988 has been taken into custody by the United States. 34 years ago, in this terrorist attack in Lockerbie, Scotland, 259 people present in the flight were killed. Along with this, 11 other people were killed due to falling debris. 270 people died in the incident. This is considered to be the biggest terrorist attack ever on the soil of England.
Scottish and US officials said that the name of the accused is Abu Angela Massoud Khair al-Marimi, who is a resident of Libya. According to the Crown Office of Scotland, the information about the arrest of the accused was given to all the families whose people were killed in this attack. The Justice Department of America has informed that the first appearance of Masood will be in the court of Washington DC.
In 2020, when 32 years of the terrorist attack were completed, the US had framed several new charges against Masood regarding the attack. Two years later, on December 11, 2022, he was taken into custody by America. The Attorney General of America said in the press conference that finally this culprit accused of killing many Americans and other people will be punished.
The investigation into the 1988 terror attack took a major turn in 2017 when US officials got hold of Masood's interview given to the Libyan intelligence agency. This interview was done after the fall of Gaddafi's government in 2012. At that time the Intelligence Agency had kept him in custody.
In the same interview, he confessed that he had made the bomb for the Pan Am Flight 103 attack. He said that there were two more people with him in this work. The FBI affidavit states that Libya's intelligence agency was also involved in the plot of the attack. Gaddafi thanked him and the other members for the attack.
The 1991 terrorist attack on Pan Am Flight 103 blamed two Libyan intelligence men. One of these was Abdul Basit al-Magrahi and the other was Laamen Khalifa Fahima. In this attack, the accused against Fahima could not be proven.
In 2001, Libyan intelligence officer Abdul Basit al-Magrahi was convicted of bombing a plane. He was the only person convicted in connection with the attack. Megrahi was released on compassionate grounds in 2009 as he was suffering from cancer. Megrahi was killed in Libya in 2012.
For Latest Update from Sangri Today Like us on Facebook and Follow on Twitter. Fore Latest Video News Subscribe our channel on YOUTUBE. Also Join Our Telegram Channel