AAP candidate in Gujarat said - drinking alcohol is not a bad thing
AAP candidate in Gujarat said - drinking alcohol is not a bad thing: doctors-officers also drink, AAP said - BJP edited the video and circulated it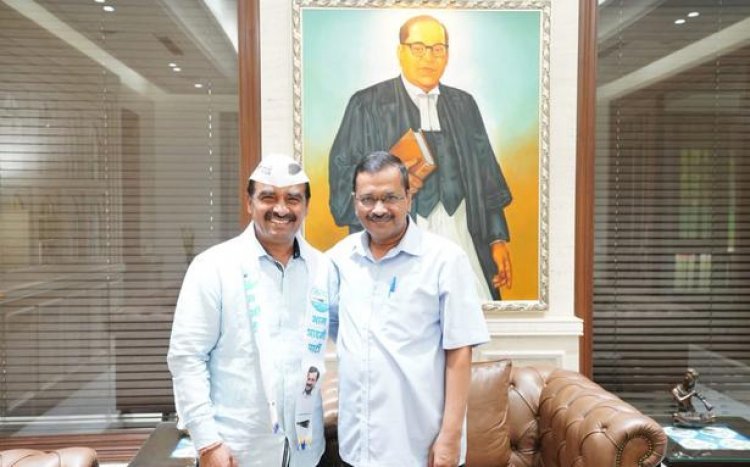 In Gujarat, AAP is busy in preparations for the assembly elections. Meanwhile, AAP candidate Jagmal Wala has given a statement regarding alcohol. He said that drinking alcohol is not a bad thing. If you have the power, you can drink whatever you want, there is no restriction. Doctors, IAS, and IPS also drink alcohol. Liquor is banned only in Gujarat. Jagmal made this statement during a public meeting address on Wednesday.
In this statement, AAP clarified that it does not support his view. The video has been edited and is being circulated by the BJP. On the other hand, the BJP targeted the AAP and said that it is the same party which changed the liquor policy in Delhi. Also demanded an apology for defaming Gujarat and promoting the consumption of liquor.
Jagmal said that there are 196 countries in the world. There is the freedom to drink alcohol everywhere. The population of India is 130 to 140 crores. Alcohol is consumed everywhere in India. Liquor is banned in Gujarat, which has a population of 6.5 crores. Wine is not bad. We must drink wine.
AAP leader Yogesh Jadhwani said that BJP should not talk about liquor. Liquor worth thousands of crores is sold in Gujarat. At least 100 people die from drinking spurious liquor. The BJP has forced the youth of Gujarat to take refuge in drugs. There is goonda raj in Gujarat. BJP is unable to digest AAP's success in Gujarat.
BJP leader Yamal Vyas said that it is the same party which changed the liquor policy in Delhi. The whole world knows what happened to his Punjab CM. They are promoting liquor in Gandhi's Gujarat. AAP is an adversary. The people of Gujarat will never accept him.
For Latest Update from Sangri Today Like us on Facebook and Follow on Twitter. Fore Latest Video News Subscribe our channel on YOUTUBE. Also Join Our Telegram Channel