Talking about the Sidhu Moosewala case, Diljit Dosanjh got angry
Talking about the Sidhu Moosewala case, Diljit Dosanjh got angry: Said- this is 100% inefficiency of the government, what would happen to the parents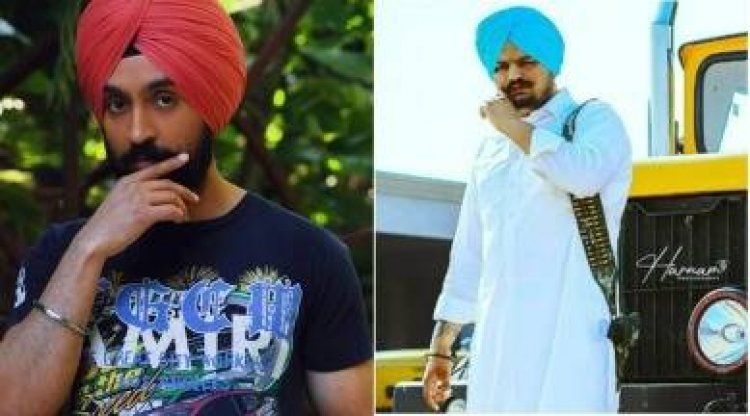 Talking about the Sidhu Moosewala case, Punjabi singer and Bollywood actor Diljit Dosanjh's temper has gone up. He has said that the incident that happened with Sidhu Moosewala is a direct failure of the government. Diljit says that whatever happened is politics and politics is a very dirty thing. Diljit has said that it is difficult to imagine what would happen to the parents whose son dies, and has also said that such a tragedy should not happen to anyone again.
Diljit Dosanjh has recently spoken openly on the Sidhu Moosewala murder case. During this, he took a dig at the government and said- "This is 100% inefficiency of the government. This is politics and politics is very dirty. We are not born to kill anyone but all this has been happening since the beginning. I have been killed earlier also, I also used to face a lot of problems in the beginning. People start feeling why this person is moving so far but it is not right to take someone's life in all this. It is all the fault of the government."
Diljit further said- "Everyone moves forward by working hard, I can say on the basis of my experience that an artist can never do wrong to anyone. I do not understand all these things. What is the issue between two people It is possible? Why would anyone want to kill someone? It is very sad. Imagine if someone has only one child and if he dies, what would happen to his parents? We cannot even imagine it.
Sidhu Moosewala was among the 424 people whose security was withdrawn by the Punjab government. Moosewala was shot dead in a village in Mansa on May 29, a day after the security was snatched. That's why politics was also suspected in this. Goldie Brar, a member of the Lawrence Bishnoi gang, took responsibility for Moosewala's murder. Recently, Goldie Brar has been taken into custody from California, USA.
Talking about Diljit's work front, he was last seen in the Netflix film 'Jogi', which was based on the pain of the Sikh community in Delhi after the death of former Prime Minister Indira Gandhi. Apart from this, he also appeared in some Punjabi films. Diljit Dosanjh got a lot of popularity from the song Do You Know.