More than 1500 astrologers will share experiences in Jaipur
More than 1500 astrologers will share experiences in Jaipur: Jyotish Ratnamaya Mahotsav on 20 November; Discussion will be held continuously for 12 hours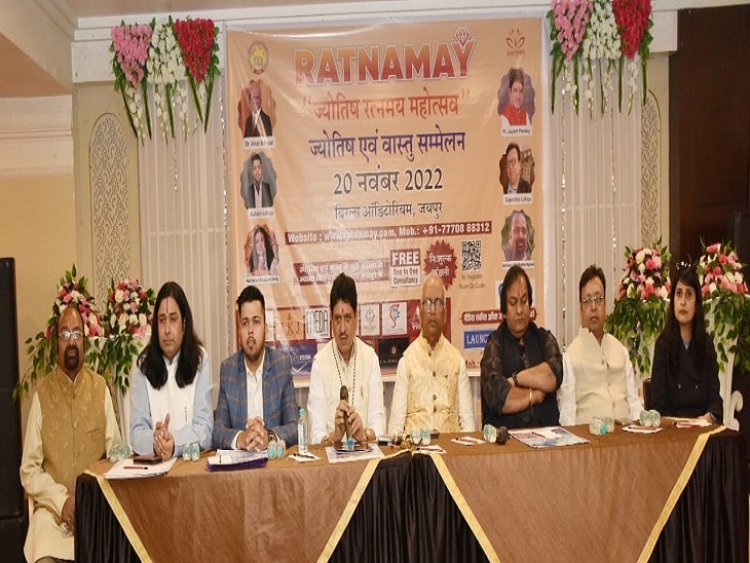 The youngest astrologer in the country will participate and share her experience in the astrology festival being held in Jaipur.
More than 1500 astrologers will be on one stage on 20th November at Birla Auditorium, Jaipur. Jyotish Ratnamaya Mahotsav will be organized here, in which astrology will be discussed continuously for 12 hours.
The special thing is that the youngest astrologer in the country will take part in this event and share her experience. For the first time in Jaipur, such a large number of astrologers from all over the country will come on one platform and give information to the people.
The event will be organized by the All India Astrology Association (Delhi), Future Point and Katyayani Astrology Center (Mumbai), International School of Astrology and Divine Sciences Research Center and Shivam Astrology Study.
Organizer Ashish Lohia told that there will be a discussion on astrology, gems and fruitful astrology. There will be a chance for free horoscope-making and consultation for all the visiting guests. The program will have three talk shows, in which the importance of gemstones, careers and other topics will be discussed. Astrologers from USA and London have been invited to the show. During this workshop, information about married life will be given.
Along with Chennai and Bangalore, astrologers will come from more than 50 cities including Gujarat, Bihar, Punjab, Delhi, and Mumbai. Gurus Jayant Pandey and Arun Bansal told that the event will have technically competent experienced astrologers who have duly studied astrologers for horoscope analysis.
For Latest Update from Sangri Today Like us on Facebook and Follow on Twitter. Fore Latest Video News Subscribe our channel on YOUTUBE. Also Join Our Telegram Channel