Miss Rajasthan Simran Sharma Makes Grand Tollywood Debut in 'Mr. Idiot'
Simran Sharma, who also holds the title of Miss Grand India, will play the lead role in "Mr. Idiot." She will share the screen with Madhav, the son of Raghu and the younger brother of Tollywood superstar Ravi Teja
Miss Rajasthan Simran Sharma Makes Grand Tollywood Debut in 'Mr. Idiot'
Miss Rajasthan, Simran Sharma, is all set to make her highly-anticipated debut in Tollywood with the upcoming film "Mr. Idiot." This exciting news was officially announced, creating a buzz among movie enthusiasts.
Simran Sharma, who also holds the title of Miss Grand India, will play the lead role in "Mr. Idiot." She will share the screen with Madhav, the son of Raghu and the younger brother of Tollywood superstar Ravi Teja. The much-awaited first look launch poster of the film was revealed by renowned South Indian director Raghuvendra Rao on the occasion of Madhav's birthday, adding to the excitement surrounding the project.
The film "Mr. Idiot" is under the direction of Gauri Ronanki, known for her previous Tollywood hit, "Peeli Sansad." JJR Ravichand is the producer of the film, which is being brought to audiences by JJR Entertainment and M S Yalamanchi Rani.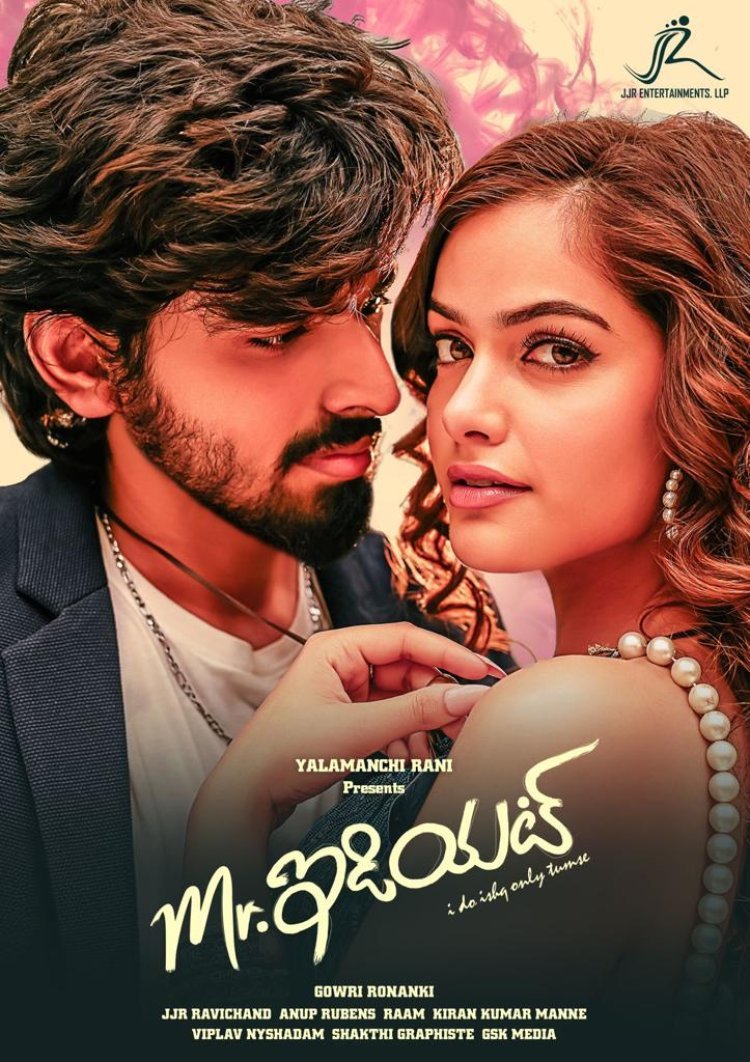 Simran Sharma's mentors, Yogesh Mishra and Nimisha Mishra, praised her achievements, emphasizing that Miss Rajasthan participants have consistently brought pride to the state. Simran's journey from winning Miss Rajasthan 2017 to becoming Miss Grand India and subsequently achieving success in hit music videos has now led her to the doors of Tollywood, a moment of immense pride for her mentors and the state of Rajasthan.
In a significant connection to Tollywood's history, "Mr. Idiot" features Madhav, the younger brother of Ravi Teja, who starred in the blockbuster film "Idiot." The makers of "Mr. Idiot" are optimistic that this film will follow in its predecessor's footsteps and become a blockbuster. The film boasts a talented team, with music by Anoop Rubens, editing by Viplav, and cinematography by Ram. Currently in the dubbing phase, "Mr. Idiot" is expected to hit theaters in November, promising an exciting debut for Simran Sharma and a potential new star in Madhav.