Khatron Ke Khiladi 13 contestants Soundas Mufakir made serious allegations against Karanvir Bohra, the actor broke his silence
Soundas Mufakir- Karanvir Bohra Fight: Actress Soundas Mufakir, who is seen in Khatron Ke Khiladi Season 13, has created a buzz on social media. Instead of the Soundas show, she has been in the news for her dispute with Karanvir Bohra. The actress has accused Karanvir Bohar of making lewd comments about her during an award show.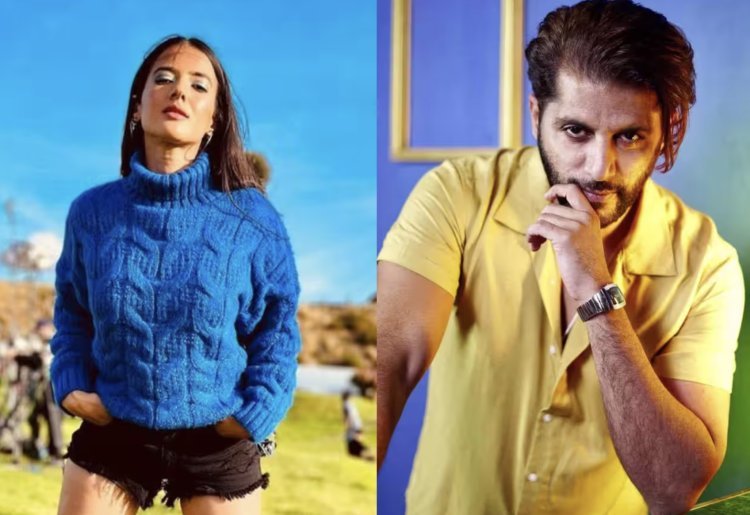 Soundas Mufakir is currently seen in the stunt-based reality show Khatron Ke Khiladi Season 13. At the same time, now she remains in the discussion regarding a controversy. The actress has made many serious allegations against Karanvir Bohra. At the same time, now the actor has broken his silence on this whole matter.
Soundas Mufakir recently attended an award show. Wherein, he was given the trophy. When the actress went on the stage to receive the award, the host and Karanvir Bohra said something like this that the voices are now badly uprooted. The actress has shared some videos of the award show on her Instagram account. Also wrote a post.
In the video, Soundas Mufakir spoke a little Hindi after winning the award. After this, the host said that she deserves an award for speaking Hindi. After this, he asked Karanvir Bohra sitting in the audience for his opinion, then the actor said that he should take this award home.
While sharing this video, Soundas Mufakir said, take this award to your home, this Karanvir Bohra told the host about me. This is what women are facing in this industry, outside and around the world, which has become a common thing. Let me just say that I am not an award, I am not a trophy, I am not something you can jokingly ask to take home.
He further said I hate the way men spoil women's achievements and their proud moments with lewd and mean comments, I wonder when this will stop. Reacting to Saundus's allegations, Karanvir said that he had not commented on the actress, whatever he said was from the host. Karanveer said in an Instagram post without naming anyone, this actress has given a statement about me after a week that I had commented on her, but I am very happy that she posted this video.
Talking about himself, Karanvir further said that whatever he said was sarcasm. He commented on the host that he should not flirt on stage. And the host had said about taking home, so if they have any problem then it should be with the host. The actor has shared some videos in his Insta story.
Karanvir ended his video by saying, "When something like this happens, I will really apologize. It is obvious that if someone has been troubled because of me, then it is my responsibility to apologize and clear the matter, but in this case, I will not apologize because I have not said anything wrong to anyone. The host targeted you, so you didn't understand and yes, your Hindi is not good and you don't understand it properly, so you need to learn Hindi. So if you want to post another post or satori, please create it for the host. Thank you very much, have a nice day, God bless you.