Former Cricketer Aman Rathod Honored with Doctorate Degree for Inspiring Rural Cricket and Athletics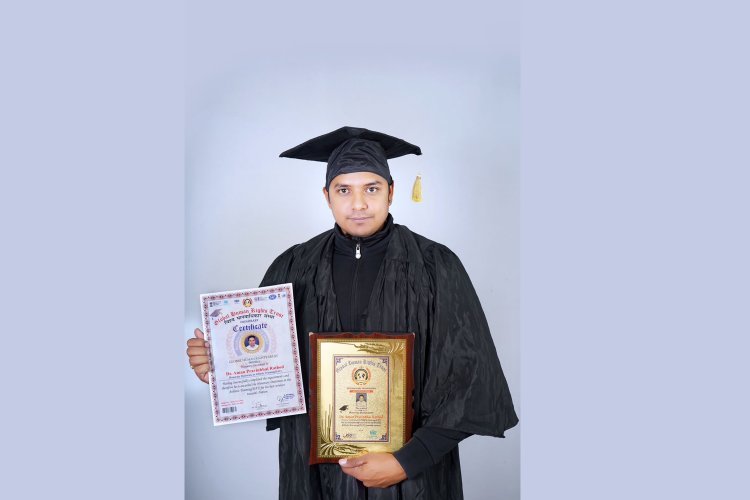 Former Cricketer Aman Rathod Honored with Doctorate Degree for Inspiring Rural Cricket and Athletics
The Global Human Rights Trust recently awarded a Doctorate Degree to former Gujarat cricketer and fitness coach Aman Rathod in recognition of his ongoing efforts to promote and train rural and rural cricketers and athletes for free.
Aman Rathod, a former valiant cricketer himself, has been dedicated to the task of promoting cricket and physical fitness since in the rural and rural areas, providing training and mentorship to promising young athletes for no charge. For his impressive efforts in championing youth cricket and physical fitness, the trust thought to honour him with a Doctorate Degree.
The trust's decision to recognize Aman Rathod's commitment to charity was met not only with admiration but with great pride by those in his community, including his former teammates, who lauded his achievements and thanked him for his efforts to develop cricket and physical fitness in rural and rural areas.
Aman Rathod, now a Doctorate, expressed his utmost gratitude and amazement to the trust and said he will continue to work to promote cricket and physical activity in these areas as a way to bring meaningful development to their communities