Army Recruitment Rally in Jaipur: 73 thousand candidates of Jaipur-Sikar got their registration done
Army Recruitment Rally in Jaipur: 73 thousand candidates of Jaipur-Sikar got their registration done; From 29 September to 14 October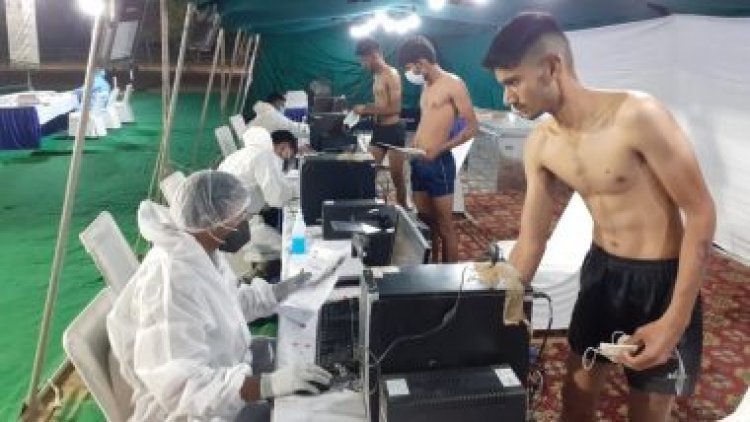 A rally for army recruitment will be organized in Jaipur from September 29. This program will run till October 14, for which more than 37 thousand candidates have registered. In view of the rush of candidates coming from the Jaipur and Sikar districts, the district administration has started its preparations. For this, a separate temporary bus stand will be set up.
Jaipur Collector Prakash Rajpurohit has given responsibilities to different departments for organizing the rally so that they can complete every work on time with mutual coordination. This recruitment rally will be organized on the sports ground of Biyani College of Science and Management located on Kalwar Road in Jaipur.
Bus stands will be made at different places for the candidates of the Jaipur and Sikar districts coming to attend the rally. Where these bus stands will be there, provision of temporary toilets, tents and lights will be made. Apart from this, in view of the crowd of candidates, separate police forces will also be deployed at different places, so that somehow law and order are maintained.
The Collector has asked to do repairing and patchwork damaged roads inside all bus stands, railway stations and army recruitment sites. Apart from this, the officials have been asked to make arrangements for mobile toilets, drinking water and tent lights near the venue of the rally.
For Latest Update from Sangri Today Like us on Facebook and Follow on Twitter. Fore Latest Video News Subscribe our channel on YOUTUBE. Also Join Our Telegram Channel