Valmiki Samaj on the path of agitation for the recruitment of 13,184 posts of sweepers
Recruitment did not come out even after a month: Valmiki Samaj on the path of agitation for the recruitment of 13,184 posts of sweepers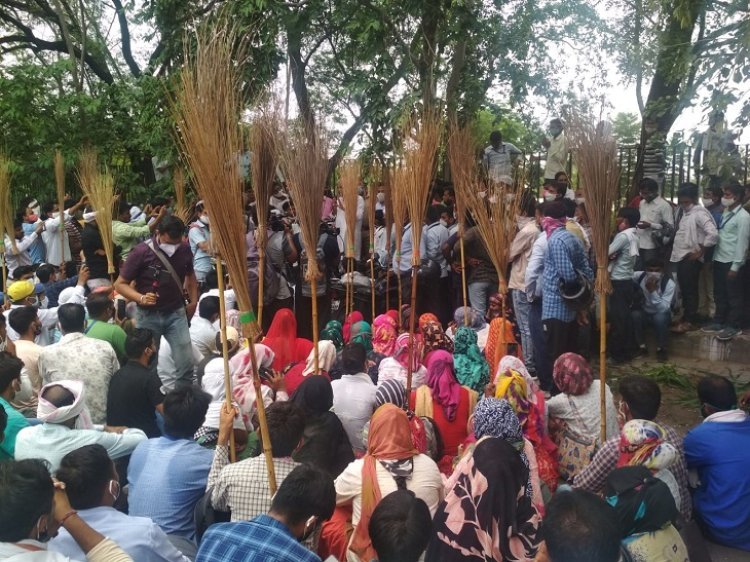 After the cancellation of the recruitment process of 13,184 sanitation workers in Rajasthan last month, the government did not get it started again. Due to the opposition of Valmiki Samaj, the government canceled its release on April 26 last month, stopping this recruitment process. Anger is increasing in the Valmiki society for not issuing the release again even after a month.
While issuing a release on behalf of the Directorate of Autonomous Governance in April, recruitment was done for the posts of 13,184 sweepers in more than 190 urban bodies of the state. But then the Valmiki Samaj protested in this recruitment demanding priority to the society and abolition of the reservation system. The people of the society said that in this only the people of the Valmiki community should be given priority and if no qualified person is found from Valmiki society, then the people of other societies should be included in this recruitment process.
Online applications were to be filled from May 15 to June 16 for recruitment to these posts, but in view of the protest, the government had already stopped the recruitment process. Then after scrutinizing the applications coming in this process, interviews were to be conducted for them. For this, a committee had to be formed at everybody level, which would interview the applicants. Earlier, when recruitment was done in the year 2018, it was done through a lottery. After scrutiny of the applications, a lottery was drawn for the eligible applications, in which joining was given to the successful applicants.
Tomorrow, on behalf of the United Valmiki and Safai Shramik Samaj, the last letter will be given to the government through the director of the Directorate of Autonomous Governance. Even after this, if the release is not issued by the government, then the people of the society will again agitate. Even before this, during the commencement of the recruitment process, the Valmiki Samaj protested and boycotted the cleaning work in the city.