Mrs FSIA platform will give wings to the dreams of women in the pageant industry, now women will also be a part of the ramp 
International level beauty pageant Mrs FSIA will be organized in December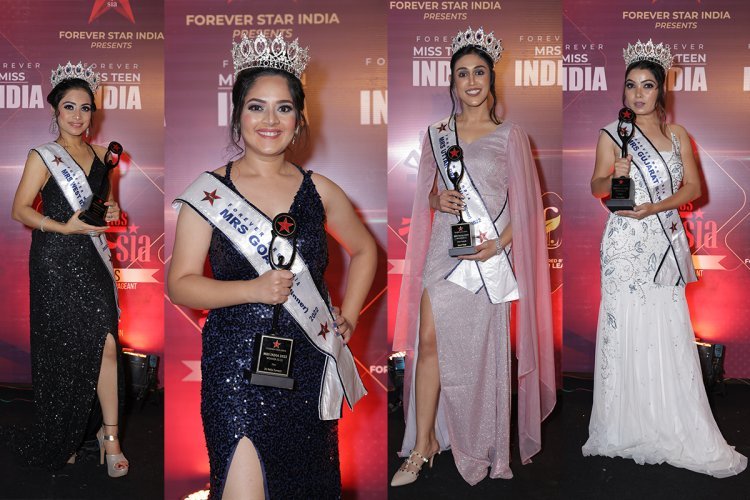 Mrs FSIA platform will give wings to the dreams of women in the pageant industry, now women will also be a part of the ramp 
Forever Star India Group is going to organize the International Beauty Contest "Mrs FSIA" on a very large scale, which was recently announced by Forever Star India in the capital Jaipur from 19th to 22nd August in online mode during India's biggest beauty pageant "Forever Miss, Mrs and Miss Teen 2022 Season 2". The registration process of models for this International Beauty Contest has started and one can participate from anywhere in the world based on the prescribed selection process of this contest. Through this event, India is going to represent world level beauty pageant for the first time.
Organizer Rajesh Agarwal told that this is the biggest beauty contest in the world going to be held in the modeling segment so far. Which will be launched internationally in different countries. In this contest any model of Mrs category from all over the world can participate. Its first crowning ceremony will be started from India, which will be held from 17th to 20th December at Hotel Marriott Jaipur.
The main objective of this contest is to create an equal opportunity of women power for women not only in the country but all over the world and to give a different identity to their name and work. Models will be able to directly connect with this project through this beauty contest. The franchise for this contest will be given in cities like UK, Japan, USA, Australia, Europe, Spain, London, Dubai. This beauty contest will be conducted both online and offline.
He further told that this is going to be a world level beauty contest in which local talent from many countries will be given an international platform. People from all over the world will be able to see his talent and this talent will leave its mark all over the world. In this pageant, models from top countries from across the world will flaunt fashion and explore and expose themselves at the world level, thereby giving recognition to world glamor. In this pageant, models of Mrs category from 139 countries of the world will not only participate, which will give global exposure to all. The main objective of this contest is women equality and women power. The data of each participant associated with this pageant will be on the application and a community will be created for them. Fashion Influencers, Awardees gooogle ranking of this pageant along with each of the participants will always be at the top of the social media platforms. This international beauty pageant will be franchised all over the world, giving everyone a chance to work together. A community as well as a social media platform has been created for all the women of this pageant.