Like Imran, Trump also hid foreign gifts: did not give information about 117 gifts, worth Rs 2.47 crore; 17 met India
Like Imran, Trump also hid foreign gifts: did not give information about 117 gifts, worth Rs 2.47 crore; 17 met India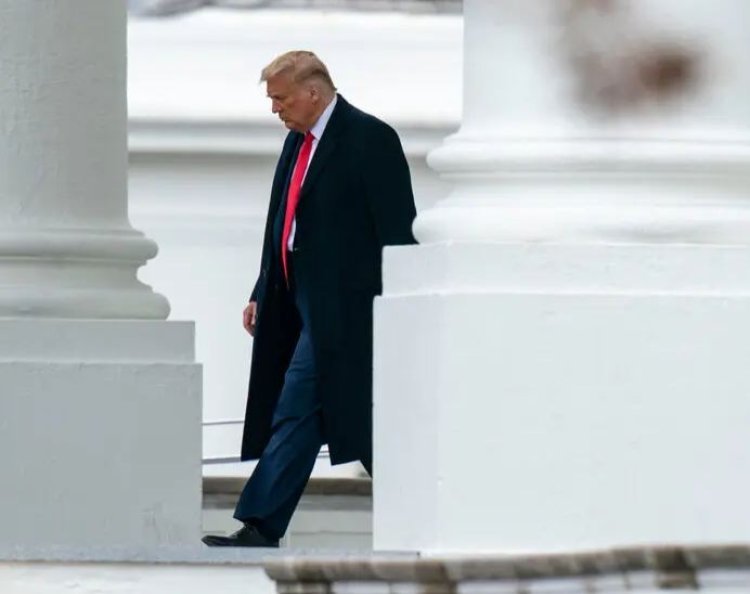 Former US President Donald Trump did not inform the Treasury Department about gifts worth $ 3 lakh (about Rs 2.47 crore) received from other countries. There were a total of 117 gifts. The special thing is that 17 of these were received by Trump and his family from India.
Former Prime Minister of Pakistan Imran Khan and former President of Brazil Jair Bolsonaro has also been booked on similar charges. Even arrest warrants have been issued against Imran. Ruckus has been going on in Pakistan for many days on this issue.
President Joe Biden's Democratic Party investigated Trump's actions. An Oversight Committee was formed for this. In the investigation, it found that Trump and his family hid information about a total of 117 gifts. Their cost as of now is about 3 lakh dollars (about 2.47 crore rupees in Indian currency).
According to the report, out of 117 gifts, 17 were given to Trump and the family from India. Their cost is about 50 thousand dollars. There is also a model of the Taj Mahal. Its price is around $ 4,600, around 3.8 lakh rupees in Indian currency. Similarly, he also received a set of cuff links as a gift from India. Its cost is around $8,500. These are about 7 lakh rupees in Indian currency.
The set of cuff links was given by Prime Minister Modi to Trump in 2021. Former President Ram Nath Kovind gifted the model of the Taj Mahal. Modi also presented a black marble table to Trump in 2019. Apart from this, Ivanka Trump was gifted a gold bracelet in 2021. Trump's wife Melania got a bracelet from India in 2021.
Among the gifts that Trump did not disclose from India, the most valuable was the flower base. It was made of Marakana marble. This gift was given to Trump by Uttar Pradesh Chief Minister Yogi Adityanath in 2021. However, its price was not disclosed in the report.
According to the report – Trump also received expensive gifts from Japan and Saudi Arabia. Their total cost is about 2 lakh 50 thousand dollars. These gifts are also not present in the treasury. These include priceless paintings. He got it from El Salvador. Apart from this, the golf stick was found in Japan.
It has been said in the report – a case can be filed against Trump in this matter. The reason for this is that it is a law in most countries, including the US, that gifts received by state heads or officials from other countries have to be registered according to the rules. These gifts are not personal but actually come under the ambit of state or national property.