Humanity tops despite floods in PAK: Food and shelter for 300 Muslims in the temple
Humanity tops despite floods in PAK: Food and shelter for 300 Muslims in the temple, humanity was at the top even before the partition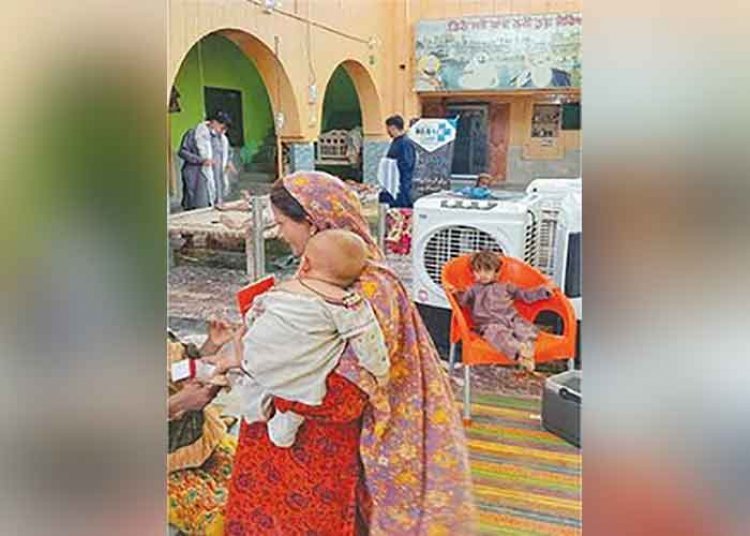 The severe floods in Pakistan have broken the back of the people. People are running from door to door for help. In the difficult flood situation, the small temple of Jalal Khan village of Kutchi district in Balochistan province has opened the doors for all to forget hatred. According to reports, the temple is providing food and shelter to around 200 to 300 flood-affected people, mostly Muslims.
The village was cut off from the rest of the province due to floods in the Nari, Bolan and Lahiri rivers. Due to this, the residents of the remote area left the house to save their lives. The 100-room Baba Madhodas Temple, located high in the village, remained relatively safe from the flood waters during these difficult times. The temple also provided shelter to the flood-affected people and their animals.
According to locals, Baba Madhodas was a pre-Partition Hindu saint. The Muslims and Hindus of the region had equal faith in him. Altaf Bujdar, a frequent visitor to this village from Bhag Nari tehsil, says that he used to travel on a camel. For him, humanity was above religious boundaries rather than people's race and faith.
The report states that most members of the Hindu community in Jalal Khan have migrated to other towns in Kutchi for employment and other opportunities. Some families stay in this complex to take care of this temple. Ratan Kumar, 55, a shopkeeper from Bhag Nari tehsil, is currently in charge of the temple. A doctor Israr Mugheri has set up a medical camp in the temple. Announcements were made by Hindus over loudspeakers for Muslims to take shelter in the temple.