Gold to Neetu and Sweety in World Boxing: Sweety Bura won 4-3 in a thrilling match
Gold to Neetu and Sweety in World Boxing: Sweety Bura won 4-3 in a thrilling match; Tomorrow against Nikhat-Lavlina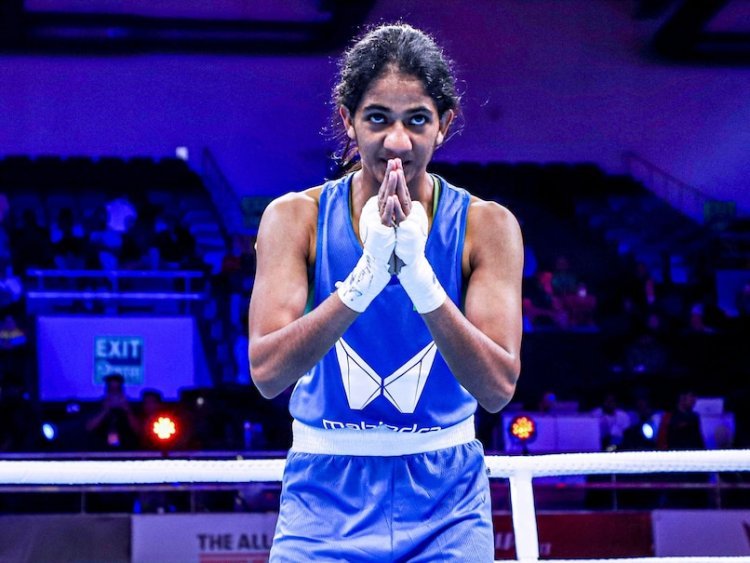 After Neetu Ghanghas, Sweety Boora also won the gold medal in the World Women's Boxing Championship 2023. Sweety defeated Wang Li of China 4-3 in the 81 kg weight category final. After the match was over, the result had to wait till the decision of the review came. But Sweety was the winner in the end and won India's second gold medal.
Prior to that, Haryana's boxer Neetu won the gold medal in the 48 kg category. Neetu defeated the 2022 Asian Championships bronze medalist Lutsekhan Altantseg of Mongolia in the final on Saturday. Neetu won the last unilaterally by defeating Lutse Khan Altantseg 5-0.
Defending champion Nikhat Zareen in the 50kg weight category and India's contender Lovlina Borgohain in the 75kg category are also in the final. Both matches will be played on Sunday.
With this victory, 22-year-old Neetu from Haryana became the sixth Indian boxer (male and female) to become a world champion. Earlier, six-time champions Mary Kom (2002, 2005, 2006, 2008, 2010 and 2018), Sarita Devi (2006), Jenny (2006), Lekha KC (2006) and Nikhat Zareen (2022) have done this feat. After Neetu's medal, India now has 11 gold medals in the World Women's Boxing Championships, of which MC Mary Kom has the maximum of six.
Earlier, Neetu had defeated defending Asian champion and last year's World Championship silver medalist Alua Balkibekova of Kazakhstan 5-2 in the semi-finals. At the same time, Japan's Madoka Wada was defeated on the basis of RSC (stopping the match by the referee) in the quarter-finals.