By 2047, Indian economy will be worth 40 trillion dollars
By 2047, the Indian economy will be worth 40 trillion dollars: Mukesh Ambani said- India will be in the top 3 economies of the world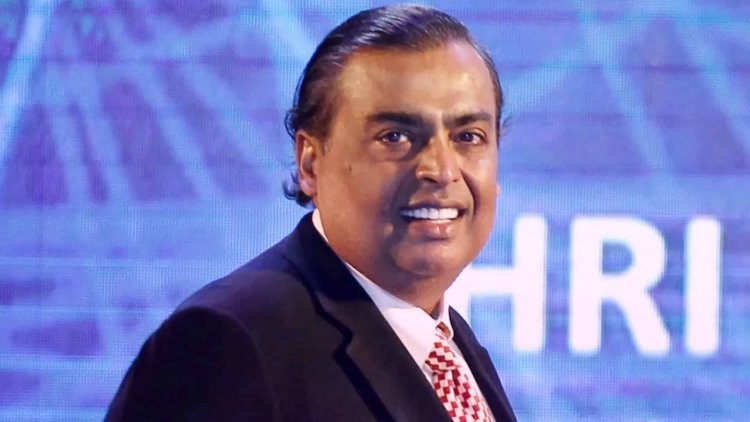 Reliance Industries Chairman and Asia's second richest man Mukesh Ambani said on Tuesday that India will grow from $3 trillion to $40 trillion economy by 2047.
Along with this, India will also be included among the world's top-3 economy countries. The clean energy revolution and digitalization will drive this. Ambani said this during the convocation ceremony of Pandit Deendayal Energy University (PDEU) on Tuesday.
Mukesh Ambani's forecast for the country's economy is more optimistic than that of Gautam Adani, the richest man in Asia. Adani had said last week that India would become a $30-trillion economy by 2050 on the back of rising consumption and socio-economic reforms. India is currently the fifth largest country in the world after the US, China, Japan and Germany.
Mukesh Ambani said that three game-changing revolutions will control India's growth in the coming decades. First is clean energy, second is bio-energy and third is the digital revolution. Ambani said, 'As future leaders of India, you must ensure that the country leads the global clean and green energy revolution. There are 3 mantras to achieve success in this mission – Think Big, Think Green and Think Digital.
'These three ways together will change lives unimaginably,' he said. The clean energy revolution and bio-energy revolution will produce energy sustainably. The Digital revolution will enable us to consume energy efficiently. All three revolutions together will save India and our beautiful planet from the climate crisis.
In the past, India had overtaken Britain to become the fifth-largest economy in the world. According to the International Monetary Fund (IMF), India overtook Britain in the last 3 months of 2021. India's economy stood at $ 854.7 billion in the financial year 2022-23. Britain's economy stood at $816 billion during the same period.
Britain lost the title of being the fifth largest economy due to the cost of everyday things. On the other hand, the Indian economy is growing steadily. A decade ago, India was ranked 11th on the list of the largest economies, while the UK was ranked 5th.
Pandit Deendayal Energy University (PDEU) is the first and only private university in Gujarat to have been awarded the highest grade 'A' by the National Assessment and Accreditation Council (NAAC). Ambani is the President of the Board of Governors of the University.
At present, more than 6,500 students and research scholars are studying renewable energy such as wind, solar, bio-fuel, geothermal energy and green hydrogen at the university according to their interests.
For Latest Update from Sangri Today Like us on Facebook and Follow on Twitter. Fore Latest Video News Subscribe our channel on YOUTUBE. Also Join Our Telegram Channel