Adani Group's reply to NDTV: NDTV had cited trading ban on Prannoy Roy as the reason
Adani Group's reply to NDTV: SEBI approval is not necessary for promoter company's stake, NDTV had cited trading ban on Prannoy Roy as the reason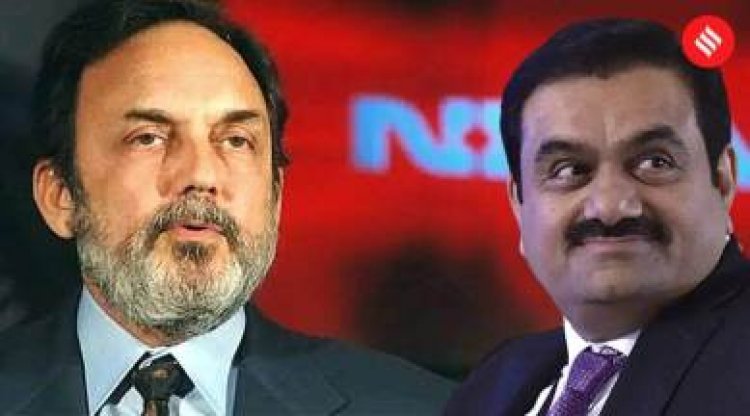 Adani Group rejected NDTV's contention, saying SEBI approval was not necessary for the stake purchase. The group said it was not part of the order that barred NDTV founders Prannoy Roy and Radhika Roy from trading in the stock.
In fact, NDTV had said that the approval of market regulator SEBI is necessary for Adani Group firm Vishwapradhan Commercial Private Limited (VCPL) to acquire a stake in NDTV's promoter RRPR Ltd.
The reason for this he told the ban on stock trading of Prannoy Roy and Radhika Roy. On 27 November 2020, SEBI banned Prannoy Roy and Radhika Roy from trading in the securities market for two years. The ban period will end on November 26, 2022.
NDTV founders Prannoy and Radhika Roy took a loan of about Rs 400 crore in 2009. Due to this loan, Adani Group is going to get a 29.18% stake in this media house. Adani Group will also make an open offer of Rs 493 crore for an additional 26% stake at Rs 294 per share, after which its total stake can be 55%.
At present, the largest shareholders of NDTV Group are its founder Prannoy Roy and his wife Radhika Roy. They have only 32 percent shares of NDTV left.