Virat is confident of a big innings against Pakistan
Virat is confident of a big inning against Pakistan: Kohli said - I have improved the shot selection, now there is no problem in my batting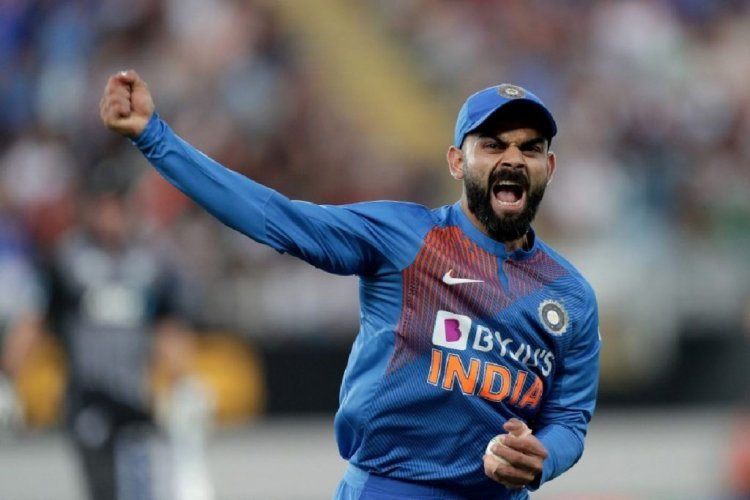 It has been more than a thousand days since former India captain Virat Kohli scored a century with the bat, but he does not feel that there is any flaw in his batting. In an interview with Star Sports ahead of the India-Pakistan match in the Asia Cup, Kohli said – What happened in England in 2014 was a different thing. Now I have improved a lot in my shot selection. Let us tell you that Virat is also preparing fiercely for the Asia Cup.
Virat Kohli said in the show game plan of Star Sports that now I am not facing any problem in batting. I know what I'm doing. You cannot go this far in your international career without batting well.
Kohli said- You have to be ready to face the adverse conditions and different types of bowling on the field. I know there will be ups and downs in my career, and I will come out of such phases as well. My experience is very important to me.
India will play its first match in the Asia Cup against Pakistan on August 28. From 2012 to 2021, Kohli has scored 311 runs in seven T20 matches against Pakistan at an impressive average of 77.75. During this, 3 half-centuries have come off his bat and his best score is 78 not out.
Even in the 2021 T20 World Cup, when India's top order flopped against Pakistan, it was Kohli who played brilliant innings of 57 runs to take the team to a respectable score of 151 runs. Although we lost that match.
Virat's best score in ODIs is 183 runs. He played this innings against Pakistan in the Asia Cup itself. Batting first in the 5th match of this mega tournament in 2011, Pakistan's team scored 329 runs for the loss of 6 wickets. Virat had shortened the target looking like a mountain from his innings.
For Team India, Virat played a blistering inning of 183 runs in 148 balls. During this, 22 fours and 1 six came off his bat. India won this match by 6 wickets.
For Latest Update from Sangri Today Like us on Facebook and Follow on Twitter. Fore Latest Video News Subscribe our channel on YOUTUBE. Also Join Our Telegram Channel