Tesla e-cars cheaper than US by 43% in China
Tesla's e-cars cheaper than US by 43% in China: Company cuts prices for the third time, Model-S introduced with new interior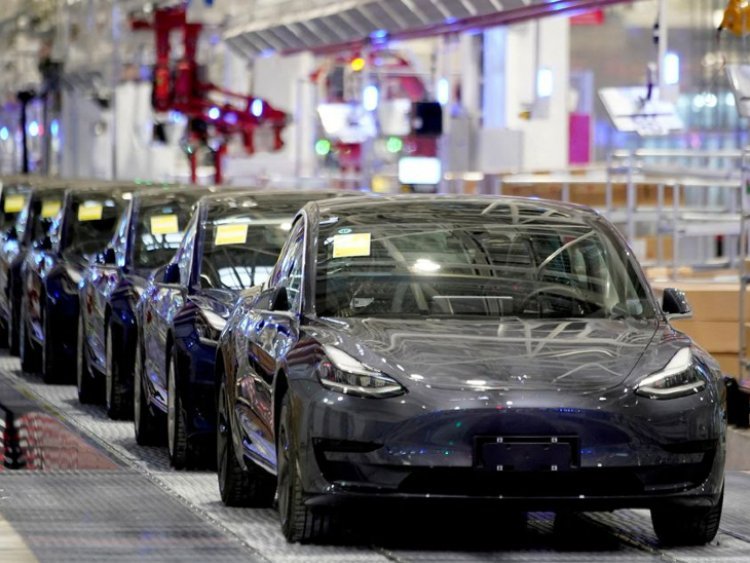 American automaker Tesla Inc has cut the prices of its electric cars in China for the third time. The company reduced the prices of its Model-3 and Y by about two lakh rupees on Friday. Along with this, the Model S sedan and Model X have also been introduced.
According to Tesla's Chinese website, the starting price of the Model Y sports utility vehicle made in China has been reduced from around Rs 34.84 lakh to Rs 31.32 lakh (2,59,900 yuan). This is 43% less than Tesla's fixed starting price of Rs 54.53 lakh in the US. And the Model 3 is about 30% cheaper in China than in the US.
Tesla said that the Model-S introduced with the redesigned interior is priced at 95.24 lakh rupees (7,89,900 yuan) in China. Tesla's fastest e-car plaid version has been priced at Rs 1.21 crore. It can accelerate from zero to 100 kmph in just 2.1 seconds.
More than 7.10 lakh vehicles shipped from Shanghai in 2022, 54% of worldwide sales
Tesla plans to ship more than 71 million vehicles from Shanghai in 2022, which accounts for about 54% of its sales worldwide. However, deliveries slowed in December, as production was halted by a lack of demand.