Main accused in Ludhiana court blast: NIA arrested terrorist Harpreet
NIA arrested terrorist Harpreet: returned from Malaysia, controlled at Delhi airport, main accused in Ludhiana court blast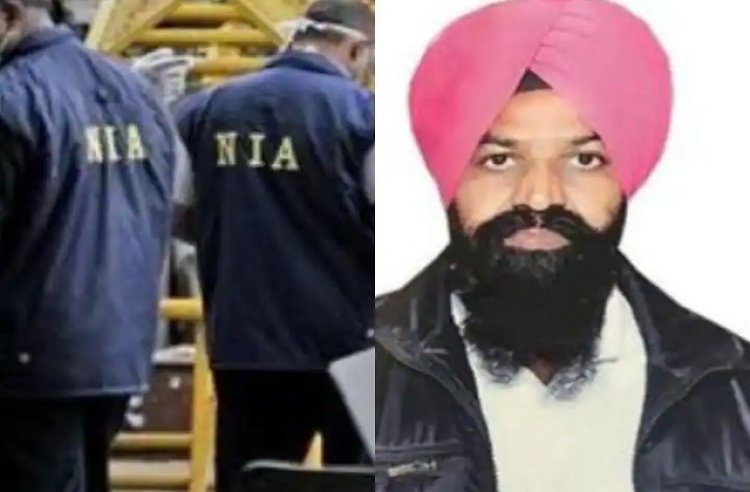 Terrorist Harpreet Singh, the main accused in the blast in the court complex in the Ludhiana district of Punjab, has been arrested by the NIA from Delhi airport while coming back to India from Kuala Lumpur. The NIA had declared a reward of Rs 10 lakh on the accused. The non-bailable warrant against accused Harpreet Singh continues to date. At the same time, a lookout circular has also been issued against it.
Terrorist Harpreet Singh coordinated the delivery of specially made IEDs, which were sent to India by his terrorist associates from Pakistan. Tell that the accused Harpreet Singh is a resident of Happy village Mendikala, Ajnala, Amritsar.
An Improvised Explosive Device (IED) was used in the Ludhiana district court bomb blast. One man was killed in the blast, while 6 others were injured. Teams of NSG, NIA and National Bomb Data Center from Delhi had reached the spot to investigate the blast. 10 hours after the blast, at 10.15 pm, the NSG team removed the body lying in the debris and kept it in the mortuary of the civil hospital.
Sandeep Kaur (31 years) of Ludhiana's Rajkot village and Sharanjit Kaur (25 years) of Jamalpur, who were injured in the blast, were admitted to the civil hospital. Manish Kumar (32 years), a resident of the Police Colony, was admitted to CMC Ludhiana. Kuldeep Singh (50 years) and Krishna Khanna (75 years) were treated at DMC Ludhiana. Apart from this, another person was also injured.
Due to the terrorist angle in this blast, the Central Investigation Agency NIA and NSG became active. Officials from both agencies reached Ludhiana from Chandigarh and New Delhi for the investigation. Officials of both agencies are conducting the investigation along with the forensic team of the Punjab Police. During this investigation, it is ascertained whether this blast is an act of foreign forces.
Investigating agencies suspect the involvement of a Pakistan-based terror module in the Ludhiana blast. Recently, the bomb blast in Jalalabad and the tiffin bomb that came from across the border may also have some connection with this blast.
For Latest Update from Sangri Today Like us on Facebook and Follow on Twitter. Fore Latest Video News Subscribe our channel on YOUTUBE. Also Join Our Telegram Channel