Indian-origin Nishad convicted in crypto fraud: software was created to transfer funds of FTX customers
Indian-origin Nishad convicted in crypto fraud: software was created to transfer funds of FTX customers, will also cooperate in the investigation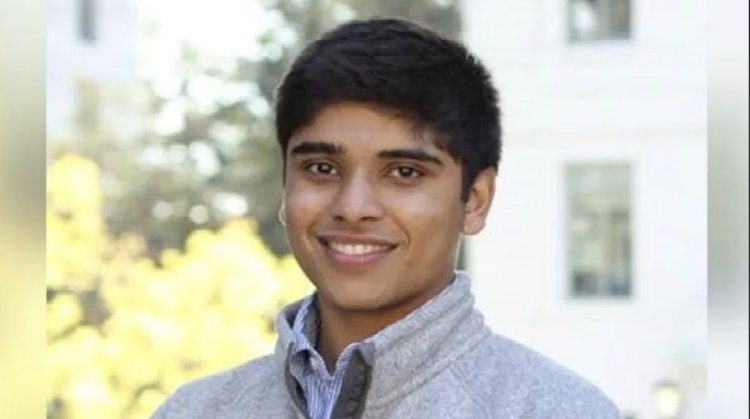 Nishad Singh, the former co-lead engineer at crypto exchange FTX Trading Ltd, has pleaded guilty to criminal charges. Nishad, 27, is of Indian origin. There are allegations against Nishad that he defrauded equity investors in the company through a multilayer scheme. The federal government is prosecuting Singh regarding this. At the time of FTX's collapse in November 2022, Singh was also a majority shareholder and senior executive of the firm.
Singh has been convicted in 6 criminal cases including wire fraud. He will also cooperate in the investigation. This means that Singh can testify against Fried, his colleague and friend, a banker whom he has known since childhood. A few months ago, she and Bankman-Fried were housemates in the Bahamas. Both were living in a luxury penthouse.
"I apologize for my role in all of this and for the harm it caused," Singh told a court hearing in Manhattan on Tuesday. Singh also admitted to rigging FTX's revenue at the behest of exchange founder Bankman-Fried. At the same time, his lawyers said that Nishad will do everything he can to compensate the people who have been harmed by FTX.
Nishad had created software with the help of which FTX clients' funds were transferred to Alameda Research, a crypto hedge fund. Singh owned a majority stake in FTX. FTX was valued at $32 billion before the collapse. Singh owned 7.8% of FTX's US arm, 10% of its venture arm and 44 million shares on its Main International Exchange.
Nishad Singh joined Alameda Research, a subsidiary of FTX, in December 2017. At Alameda Research, he was the Director of Engineering for 17 months. He then moved to the cryptocurrency exchange FTX in April 2019. Chief Technology Officer Gary Wang, Nishad and Sam controlled the code.
FTX was the second largest affiliated crypto trading company in the world. FTX Trading Limited, which came under a liquidity crunch (financial crisis) due to financial disturbances, has gone bankrupt. Transferred $10 billion of customer funds from FTX to its trading arm Alameda Research. Almeida used this fund for trading.
Crypto publication CoinDesk published a report on a leaked balance sheet when the firm suffered huge losses in trading. The turmoil began at FTX after this report surfaced. FTX received an estimated $6 billion in withdrawal requests in three days. FTX suddenly got into a liquidity crunch with so many withdrawal requests that means it was not in a position to process the withdrawal requests.