Donald Trump may be arrested on March 21: supporters asked to protest
Donald Trump may be arrested on March 21: supporters asked to protest; Case related to hiding affair with porn star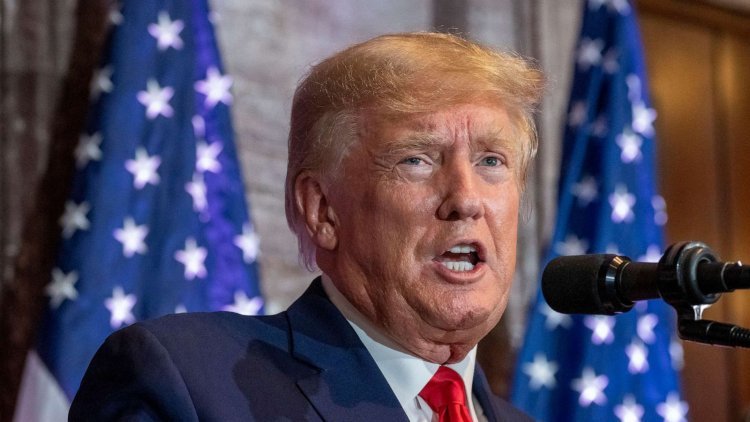 Donald Trump said on Saturday that he could be arrested on March 21. He has asked his supporters to protest against it. He said - protest. support our country However, he did not specify what the charges would be.
According to reports, Trump had an affair with a porn star before the 2016 presidential election. He had given her a lot of money to hide the affair. This case is under investigation in New York for the last 5 years. It is believed that he may be arrested in this connection.
If Trump is convicted in this case, it would be the first criminal case brought against a former US President. Simply put, till now no President of America has faced criminal charges.
Trump wrote a post on his social media platform 'Truth', saying he had received secret information from the Manhattan District Attorney's office that he would be arrested. However, a spokesperson for the District Attorney's Office did not comment on the matter.
At the same time, Trump's lawyers say that no information has been received about this from law enforcement. Also said that Trump's post is based on media reports.
Donald Trump was the President of the US from 2017 to 2021. Presidential elections were held in 2016. During this, Trump was accused of having an affair with porn star Stormy Daniels and Daniels was paid to hide the affair.
Not only this, Daniels had said- Trump's former lawyer Michael Cohen had given me 1 lakh 30 thousand dollars (about 1 crore 7 lakh rupees) just before the election in 2016 to remain silent. However, Trump has denied allegations of a sexual relationship with Daniels. He says that this matter is politically motivated.
Daniels told that the affair started when Trump's wife Melania gave birth to a son. Our relationship started four months after the birth of Trump's son. In 2006 we entered into a sexual relationship. Trump had promised that he would cast me in a reality show as well.
Said to the supporters - oppose the arrest, had instigated the supporters in 2021 as well
Trump has asked his supporters to protest against the arrest. Similarly, he asked supporters to protest the results of the presidential election in 2021. Trump had lost the election, he didn't want to accept it. After this, on January 6, 2021, his supporters attacked the US Parliament.