Director Ismail Shroff no more: Died at the age of 62
Director Ismail Shroff no more: Died at the age of 62, was ill for a long time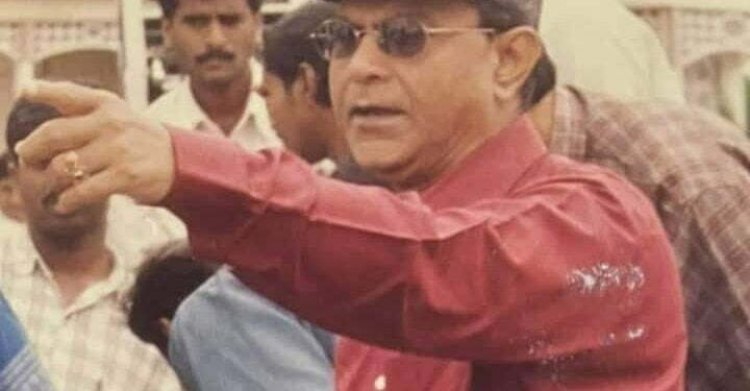 Veteran director Ismail Shroff passed away at the age of 62. He breathed his last on Wednesday night i.e. 26 October at Kokilaben Dhirubhai Ambani Hospital in Mumbai. According to media reports, Ismail was running ill for a long time. There is a wave of mourning in the industry due to Ismail's departure.
Govinda made his debut with Ismail Shroff's film 'Love 86'. Speaking to E-Times on his death, Govinda said, 'I am very saddened by this news. My career started with him. May the Almighty bless them with heaven.
Govinda further said, 'He did not only give me work. But he also trusted me. He was the first person in my life who said that Govinda has an understanding of cinema. He has a huge role in making me, Govinda.
While expressing grief, actress Padmini Kolhapure said, 'I have worked with her in 'Thodisi Bewafai' and 'Ahista Ahista'. 'Ahista Ahista' is very close to my heart. Of course, he was strict about his work, but his face was always smiling. Whatever he wanted, he used to do whatever he wanted. As an actor-director, we used to get along very well. He was a very sensitive director. This is a big loss for all of us. He has left his mark on the industry.
Ismail's real name is S.V. Ismail was there, but in the industry, he was known as Ismail Shroff. He has directed many super-hit films in his career. His superhit movies include many movies like 'Ahista Ahista', 'Bulandi', 'Thodi Si Bewafai', 'Suriya', etc. He has worked with actors like Rajesh Khanna, Dharmendra, Raj Kumar, Govinda, Shabana Azmi and Padmini Kolhapure.
For Latest Update from Sangri Today Like us on Facebook and Follow on Twitter. Fore Latest Video News Subscribe our channel on YOUTUBE. Also Join Our Telegram Channel