All India Conference of Law Ministers: PM Modi said - Language of law should be simple
All India Conference of Law Ministers: PM Modi said - The language of law should be simple so that the common man is not afraid of it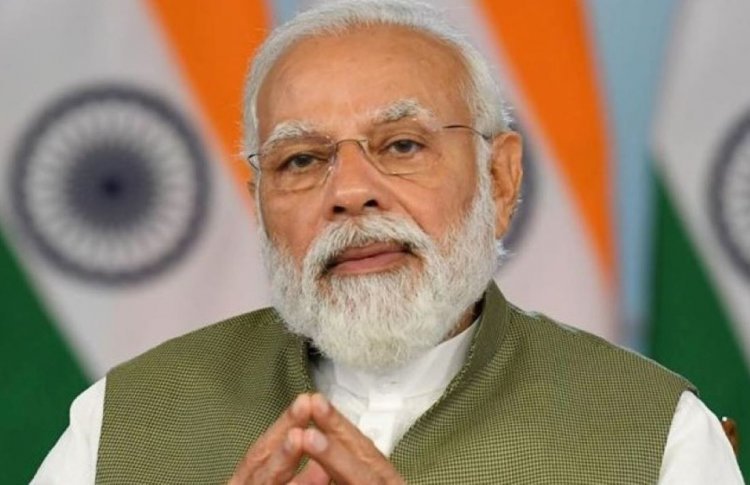 Prime Minister Narendra Modi addressed the All India Conference of Law Ministers and Law Secretaries through video conferencing on Saturday. This two-day-long conference has been organized by the Ministry of Law and Justice in Ekta Nagar, Gujarat. Union Law and Justice Minister Kiren Rijiju are also participating in it.
Addressing the inaugural session, PM Modi said that the language of the law should be simple so that the common man should not be afraid of it. Judgments should also be written in the local language. He said that lakhs of cases have been resolved in the country over the years through Lok Adalats. These have also reduced the burden of the courts and have made it very easy to get justice, especially for the people living in the villages and the poor.
More than one and a half thousand old laws were repealed, and the Prime Minister further said that the people of the country should not even feel the pressure of the government. We have repealed more than one and a half thousand old and irrelevant laws. Many of these laws have been in place since the time of slavery.
According to the Prime Minister's Office (PMO), the objective of the conference is to provide a common platform for policymakers to discuss issues related to the Indian legal and judicial system. Law ministers and secretaries of all states and union territories are participating in this.
Through this conference, the states and union territories will be able to exchange new ideas and improve their mutual cooperation. Discussions will be held at the conference to develop an alternative resolution mechanism like mediation to resolve the dispute. Discussions will also be held on reducing pending cases, speedy disposal, coordination between the Center and the states and strengthening the legal system of the state.
Issues such as removing obsolete laws and improving access to justice will also be discussed. To reduce pendency and ensure speedy disposal, bring uniformity in proposals related to state bills for better centre-state coordination and strengthen the legal system of the state will also be discussed.
For Latest Update from Sangri Today Like us on Facebook and Follow on Twitter. Fore Latest Video News Subscribe our channel on YOUTUBE. Also Join Our Telegram Channel