Aayush Sharma On Marrying Salman Khan's Sister: Said - did not marry for money and fame
Ayush said - did not marry for money and fame: He Said - did not add a relationship with Salman's sister to become an actor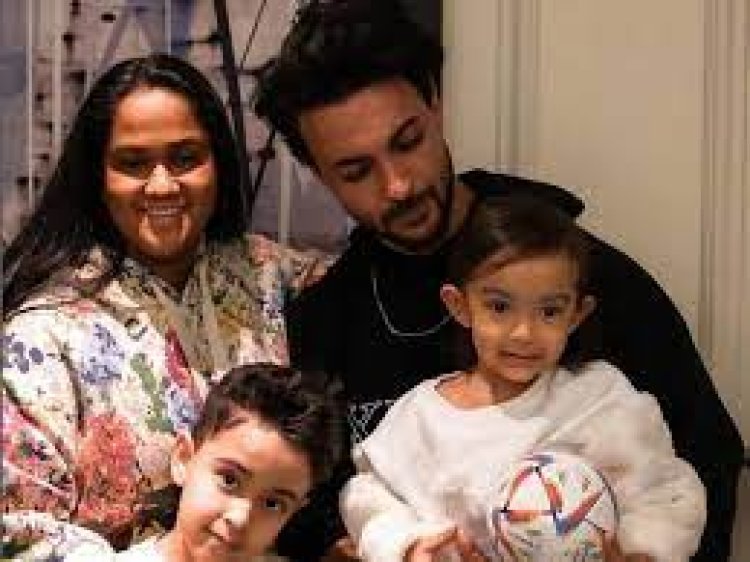 Actor Aayush Sharma says he did not marry Salman Khan's sister Arpita for money and fame. Ayush said that he loved Arpita, and that is why he married her.
Aayush says that he is hurt when people say that he has linked up with Salman Khan to become an actor. The actor says that Arpita and her family know what is the truth. That's why there is no point in such trolling.
Talking with Bombay Times, Aayush said, 'Whenever I go on holiday, people start trolling me. Trollers say that I am wasting Salman Khan's money. There are even stories that Salman Khan gifted us a Rolls Royce car at our wedding. I still wonder where that Rolls Royce is.
Aayush rubbishes all the rumors that have always been said that he received expensive gifts from Salman after marriage.
Ayush also talked about his wife Arpita. He said, 'Arpita is a courageous and courageous woman. It is a privilege to have him as a partner. He has no problem accepting who he is. She doesn't get too bothered by trolling as she comes from a filmy background and has seen it all. I loved her, so I married her.
Arpita and Aayush were married on 18 November 2014 at Hotel Falaknuma in Hyderabad. Salman himself handled the reins of this marriage. A grand reception party was also held in Mumbai after the wedding.
Arpita is the adopted daughter of Salim Khan. She came into the Khan family when Salim Khan remarried Helen. Helen and Salim Khan had no children, so they adopted Arpita as a child. Since then she has been a member of the Khan family.
Everyone in the Khan family loves him very much. Especially Salman loves him very much. He has also named Salman's famous Panvel farmhouse after Arpita. Salman's real sister Alvira also loves Arpita very much.
Ayush Sharma's family is from Mandi city of Himachal Pradesh. His father Anil Sharma is related to politics and he has been a minister in Himachal Pradesh. Not only this, Ayush's grandfather Sukhram Sharma was a big name in the politics of Himachal Pradesh. Sukhram had been MLA five times and MP three times.