Aahana Kumra Mesmerizes Fans with Stunning Traditional Look in Orange Printed Saree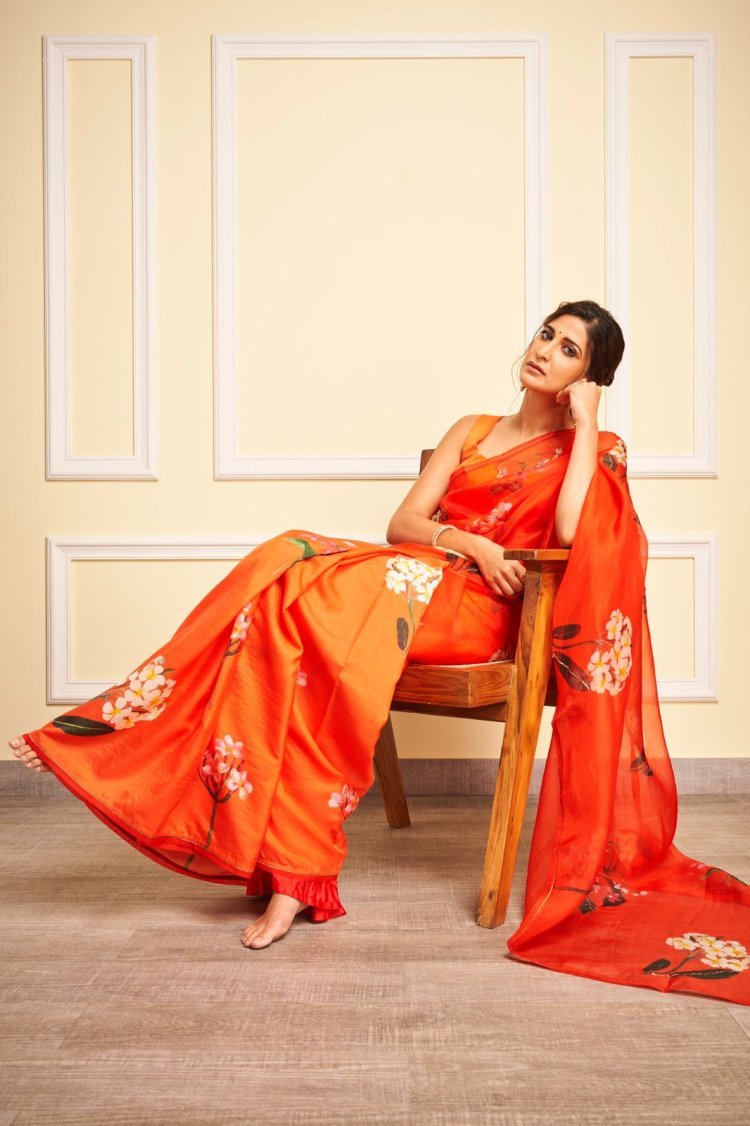 Aahana Kumra Mesmerizes Fans with Stunning Traditional Look in Orange Printed Saree
Aahana Kumra, known for her captivating traditional appearances, continues to dazzle her fans. Her recent photos in an exquisite orange printed saree have once again left everyone spellbound. The diva looks absolutely stunning, and it seems that she has a deep affection for ethnic outfits, often seen sporting various designs of sarees with immense love and grace.
The talented actress, best known for her role in "Salaam Venky," exuded ravishing elegance as she adorned herself in a dark orange printed saree, complemented by a tasteful makeup. Aahana opted for a dewy look, with super glossy nude lips and a touch of light eyeshadow. Her hair was elegantly tied in a charming backside bun. Adding to her mesmerizing appearance, she wore a pair of stunning long earrings, along with matching rings and bangles that perfectly complemented her outfit.
Taking inspiration from Aahana Kumra, it is evident that she effortlessly infuses modern elements into her ethnic wear, creating a fusion of styles that steals the spotlight. Her delightful charm in the red saree showcased her impeccable fashion sense, while the vibrant red hue accentuated her beauty. With every graceful movement, she effortlessly flaunted her saree, leaving onlookers awestruck.
Aahana Kumra's penchant for ethnic fashion serves as a reminder for us all to embrace our cultural attire with a contemporary twist. Her impeccable style and confidence continue to inspire fashion enthusiasts, urging them to experiment and create unique ensembles that reflect their individuality. As Aahana Kumra gracefully showcases the allure of traditional wear, she reminds us of the timeless beauty and elegance that can be found in ethnic fashion choices.
In conclusion, Aahana Kumra shines bright like a diva in her stylish orange printed saree, captivating her fans with every appearance. Her love for ethnic outfits and her ability to seamlessly blend traditional elements with modern flair serve as an inspiration for fashion enthusiasts everywhere.