3.2 crore people watched IPL final simultaneously on Jio Cinema
3.2 crore people watched the IPL final simultaneously on Jio Cinema: The highest viewership of live streaming event in the world, a world record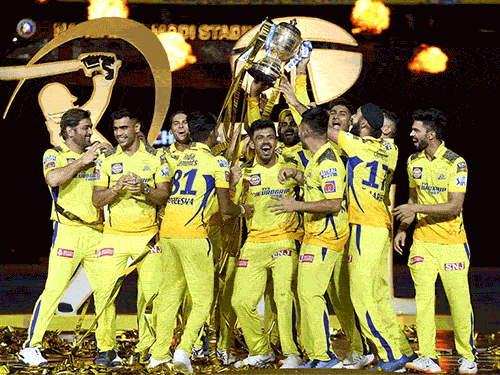 The final match of the Indian Premier League 2023 (IPL) was watched by 32 million people simultaneously on Jio Cinema (the official digital streaming partner of the league), which is the highest viewership for a live-streaming event in the world. However, no statement has come from Jio Cinema regarding this yet.
According to media reports, the previous record was also in the name of IPL, when 2.57 crore viewers came together on Jio Cinema to watch Shubman Gill's brilliant century in the first innings between Gujarat Titans and Mumbai Indians in IPL 2023 Qualifier-2.
Disney Hotstar, the former digital streaming partner of IPL, added over 25 million simultaneous viewers for a cricket match in July 2019. No one could break this record for many years. This match was the semi-final match of the ODI World Cup 2019, in which India and New Zealand were face to face.
A similar record was made during the 17th match of IPL 2023 as well. When MS Dhoni came out to bat in this match between Chennai and Rajasthan, the number of viewers watching the match on Jio Cinema reached a record 22 million, which reached 32 million in this match.
The final match of the Indian Premier League 2023 (IPL) was played between Chennai Super Kings (CSK) and Gujarat Titans (GT). CSK won the toss and chose bowling first. While batting first, Sai Sudarshan played an excellent inning of 96 runs in 47 balls for Gujarat. Gujarat scored 214 runs in 20 overs. And then it rained at the start of the second innings.
After which Chennai got a target of 171 in 15 overs to win. The team achieved the target by losing five wickets. Ravindra Jadeja gave the team a memorable victory by hitting sixes and fours in the last two balls.