TMKOC: 'Family Man Hai Asit Modi', Jennifer on co-actors target after allegations of sexual harassment on producer
Taarak Mehta Ka Ooltah Chashmah actress Jennifer Mistry Bansiwal aka Mrs. Roshan Singh Sodhi has filed a case against the show's producer Asit Modi. The matter is sexual harassment. Now in this, his co-actor Mandar Chandwadkar has also given a statement and told many things.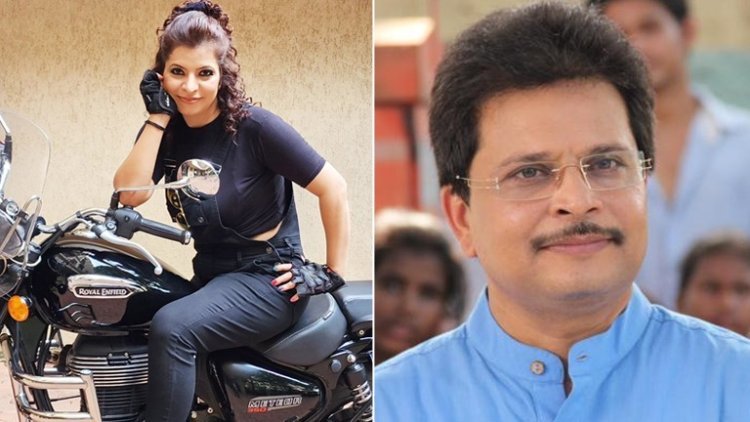 The controversies surrounding the Sony SAB TV show Taarak Mehta Ka Ooltah Chashmah seem to be showing no signs of abating. Some of the actors who said goodbye to the show have made several allegations against the serial's producer Asit Modi and his team. Recently, actress Jennifer Mistry, who plays Roshan in this serial, has filed a complaint against the producer and the people on the production team. However, now actor Mandar Chandwadkar, who played the role of Atmaram Tukaram Bhide in the serial, has spoken openly about this whole issue.
Mandar says that 'I consider Asit Modi a perfect producer, he is an ideal family man. You can't find a better producer like him. He is a straight man who has faith in God, due to which the show has run for so long. If this set was dominated only by men, if there was a male chauvinistic attitude, then this show would not have run for 15 years.
Registering a case against Asit Modi, the actress has said, 'Asit Modi has had sexual relations with me many times before. In the beginning, I ignored all his statements for fear of losing my job. But enough is enough and I won't take it anymore. They tried to stop me forcefully. Stopped me from coming on the set and was closing the gate and not even letting me go out. I sent a complaint mail to the authorities a month ago, but there was no response.
He further said, 'I am sure they must be looking into it and working towards the matter. I am sure they will be investigating. I have hired a lawyer and I know I will get justice very soon. I have filed a case of sexual harassment against Asit Kumar Modi, Sohail Ramani (project head), and Jatin Bajaj (executive producer).