The Growing Importance of Digital Admission Platforms like ReviewAdda in India
How online admission platforms like Rahul Jain's ReviewAdda are changing the admissions scenario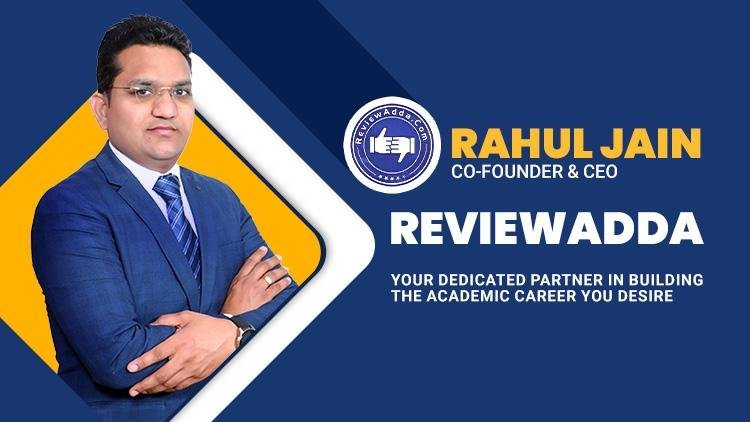 The Growing Importance of Digital Admission Platforms like ReviewAdda in India
The education landscape in India is rapidly transforming, fuelled by technological advancements and changing student preferences. Traditional methods of student recruitment are being reshaped by the growing prominence of digital platforms. These platforms have become instrumental in connecting students with their dream colleges, offering a wide range of benefits such as convenience, accessibility, and a wider reach. Online admission portals like College Dunia and ReviewAdda help in making the admission process as seamless as possible for both the students as well as the colleges.
Why is an admission portal important?
An admission portal knits together a complete solution for end-to-end student lifecycle management. These platforms simplify every admission step for the students, from information about the relevant entrance exams to the final stage of the enrolment. Rahul Jain, co-founder of ReviewAdda, believes that admission processes often take a toll on students' mental and physical health because of the long tiring process. "My aim behind this platform was to provide the students with a platform to answer their every admission-related query. They can browse through more than 100 courses and colleges by sitting at their homes and then decide what they want to pursue," he says.
The admission process can be cumbersome and requires several interventions at different points, and this is where these platforms change the game.
Comprehensive Information
Gone are the days when students had to rely solely on brochures and limited information from colleges and universities. These admission portals provide students with information about various educational institutions, courses, eligibility criteria, admission procedures, etc. Students can explore an extensive database of colleges and universities, accessing details about their infrastructure, faculty, and placement opportunities. This information assists the students in making informed decisions and choosing institutions that align with their academic aspirations. These platforms also provide the students with admission counselors who help them in every step of the admission procedure.
User-generated Reviews and Ratings
The experiences and insights of current and former students play a vital role in helping prospective students make decisions. Admission portals like ReviewAdda feature user-generated reviews and testimonials from alumni that offer an unbiased perspective on educational institutions. These reviews cover various aspects such as faculty quality, infrastructure, student support services, campus life, and placement opportunities. Students can read these first-hand experiences and consider them while making their choices.
Customized Search and Filters
Every student has different preferences and requirements when it comes to choosing a course and college. Admission portals provide advanced search and filtering options allowing students to narrow their choices based on specific criteria such as location, course specialization, fees, and ranking.
Access to Financial Aid Information
Financing education can be a significant concern for many students and their families. Admission portals provide information about scholarships, grants, and financial aid options available at various institutions. Students can explore these opportunities and understand the eligibility criteria.
ReviewAdda and other such digital admission portals have transformed the college admission process by saving time, eliminating the need for physical paperwork, and reducing the chances of errors. They serve as invaluable resources, helping students make well-informed decisions and easily navigate the complexities of the admission process.