Sawan Kumar talks in memories; Bollywood Celebs Reactions On Demise Of him
Sawan Kumar talks in memories: Kiran Kumar said at this time I am not in a position to say anything, Mukesh said - he used to win films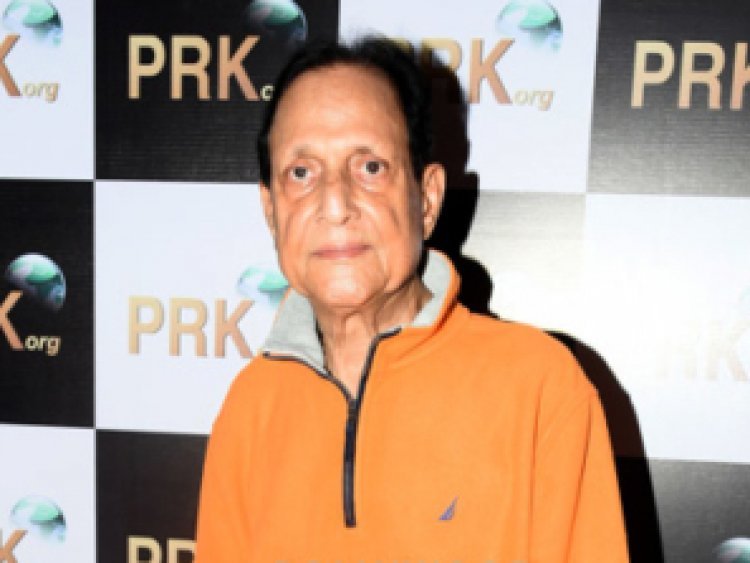 On the evening of 25 August, Sawan Kumar Tak, who was a filmmaker, director, producer and writer, said goodbye to the world at the age of 28. Sawan's health was deteriorating for the last several days, due to which he was admitted to Kokilaben Dhirubhai Ambani Hospital in Mumbai. His health worsened on Thursday morning after which he was shifted to the ICU ward. Where he died of a heart attack around 4:15 pm. There is an atmosphere of mourning in Bollywood after the death of Sawan Kumar, many well-known actors have mourned his death by remembering Sawan.
Salman Khan has condoled the death of Sawan Kumar. Salman worked in the film Sanam Bewafa, directed by Sawan. He wrote on social media – May your soul rests in peace, dear Sawan Ji. Always loved and respected you.
In a conversation with Bhaskar, senior actor Kiran Kumar said that Sawan Kumar was a poet of spiritual health, we had shot Sanam Bewafa in Bikaner. I am shocked. You have come to know about Sawan Kumar Ji. He was our friend. He was very fond of eating and drinking. A big luxurious office was also built in Juhu. Creative things used to happen at the beautiful dining table. I am not in a position to say anything more at this point in time. Didn't meet for a long time.
Shaktimaan fame Mukesh Khanna said – it was impossible to refuse Sawan Ji, he made me a Pathan with a mustache, he was an essential part of the film industry. I did the same film 'Salma Pe Dil Aa Gaya' with him. There are very few people who live, drink, eat and sleep in movies. Sawan Kumar was one of those few.
He has made many landmark films. His passion for making films was of a different kind. His experience with me was of a different level. When he came to sign me, I used to be a big chuji even at that time. So the story he told me at that time, I had half heart that I should not do it to him. I was looking for a clue during the narration about whether I should catch the weak end so that I can refuse the film. I couldn't refuse outright because he was a very respectable person in the industry. Mukesh further told that Sawan himself used to see the account of every penny. We give you that work to the executive producer, but he used to do all the work himself. He was that kind of filmmaker.
For Latest Update from Sangri Today Like us on Facebook and Follow on Twitter. Fore Latest Video News Subscribe our channel on YOUTUBE. Also Join Our Telegram Channel