Riya Chakraborty spent 28 days in Byculla jail
Riya Chakraborty spent 28 days in Byculla jail: Danced with prisoners, distributed sweets with the remaining money in the account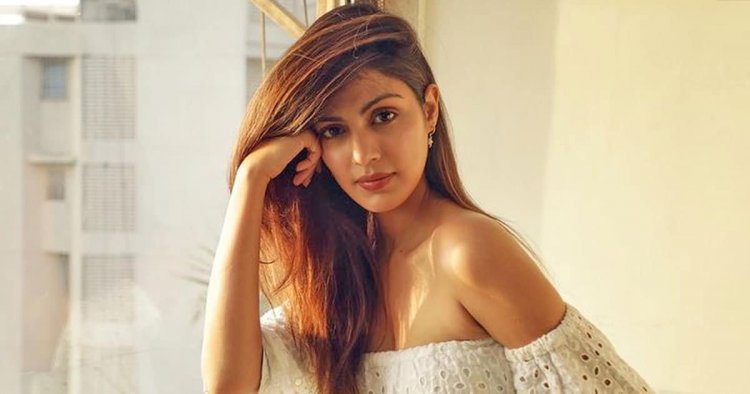 After the death of the late actor Sushant Singh Rajput in the year 2020, his girlfriend Riya Chakraborty had to go through a very difficult time. During that time he was kept in Byculla Jail in Mumbai for about 28 days. Due to being a very high-profile case, Riya had to face things like NCB to media trials. Now recently, Sudha Bharadwaj, who was in jail with the actress, spoke openly about her past days in jail. Where he talks about Riya's release from jail.
Sudha Bharadwaj is a human rights lawyer and trade unionist. He was arrested in the Bhima Koregaon case, he was released from jail in 2021, three years after the case. Recently, in an interview given to the media channel 'News Laundry', Sudha talked about Riya's past days in jail. He told how the actress did not show any tantrums in jail and at the same time lived in harmony with the prisoners. Riya was released from jail after 28 days.
Sudha Bharadwaj while talking about Riya Chakraborty's 28 days said – The actress had very good behaviour with other inmates of the jail. The prisoners also liked Riya very much. Not only this, but when Riya was about to be released from jail, all the prisoners had come to drop her at the gate.
Riya Chakraborty had to face a lot of trouble at that time. Despite this, with whatever money she had left, she distributed sweets to all the prisoners, as well as dancing with everyone on the demand of the prisoners.
Sudha Bharadwaj while praising Riya said- I would like to say one thing it is very bad for any youth in such a situation, they get very upset. But Riya used to take all this in a very sporting way. She was very friendly with other inmates and people in the jail. Also, she was very friendly with the children.
Sudha further explains that - When the prisoner met Riya on the first day, everyone was telling her the same thing - 'You know how people are here?' But Riya never made an issue of these things, nor did she ever talk about it. All the days she was in jail, she treated the prisoners well.
Talking about Riya, Sudha said – The talk of Sushant Singh Rajput was going on fast. The media had gone absolutely insane. At that time we used to say that Riya is being made a scapegoat, and we were very disappointed by this. I was very happy that Riya was not brought into the main Barrett. He was kept in a special cell so that he would not watch TV because people would keep the TV on in the main barracks. It is very disturbing to hear about yourself in the media all the time, which hurts anyone to see.
For Latest Update from Sangri Today Like us on Facebook and Follow on Twitter. Fore Latest Video News Subscribe our channel on YOUTUBE. Also Join Our Telegram Channel