Ranveer appeared in police station in nude photoshoot case
Ranveer appeared at the police station in a nude photoshoot case: reached Chembur police station at 6:50 am, answered 10 questions in two and a half hours of interrogation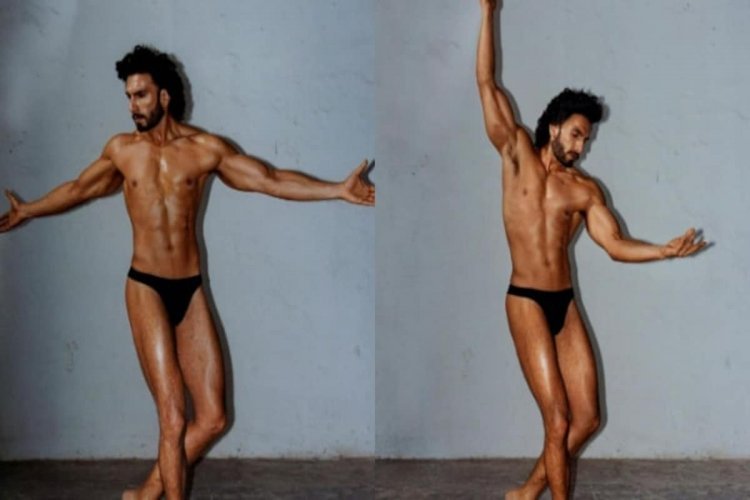 In the nude photoshoot case, actor Ranveer Singh reached Chembur police station in Mumbai at 6.50 am today and recorded his statement. Ranveer was questioned for two and a half hours. He reached the police station with his legal team. Inspector Jaykumar Suryavanshi told that we asked Ranveer 10 questions, in response to this he kept telling himself completely innocent. He has also submitted some documents.
To avoid the media and the crowd, Ranveer had fixed the morning time by talking to a senior police officer for questioning two days ago.
Replying to all these questions Ranveer Singh said- "I had no idea that a photoshoot like this would create trouble for me. I didn't mean to hurt anyone's sentiments. I made it a general photoshoot. kind of taken."
On the question of sharing the photo on social media, Ranveer said- "I just wanted that the agenda of the shooters could reach as many people as possible. That's why I posted these pictures on social media. I hurt someone. Didn't post pictures to it." He has also spoken of cooperating further in the investigation.
Ranveer did a nude photoshoot for Paper magazine on July 22. He shared the pictures of it on social media, after which an FIR was lodged against Ranveer by an NGO in Mumbai at Chembur police station. The NGO had said that Ranveer has hurt and insulted the sentiments of women with his nude photos. Therefore, his photo should be removed from Twitter and Instagram. He also demanded his arrest.
A case was registered against Ranveer under sections 509, 292, 293 of IPC, section 67A of the IT Act. After the complaint was registered, the Mumbai Police had sought 48 hours. After this, a case was registered against Ranveer. There is a provision of imprisonment for 5 years under section 292 of IPC and 3 years under section 293. At the same time, Ranveer can also be sentenced to 5 years under IT Act 67A.
For Latest Update from Sangri Today Like us on Facebook and Follow on Twitter. Fore Latest Video News Subscribe our channel on YOUTUBE. Also Join Our Telegram Channel