Drone killer Major Vadim becomes Hero of Ukraine
Drone killer Major Vadim becomes Hero of Ukraine: Will get Golden Star for bravery, took a selfie with blood-soaked face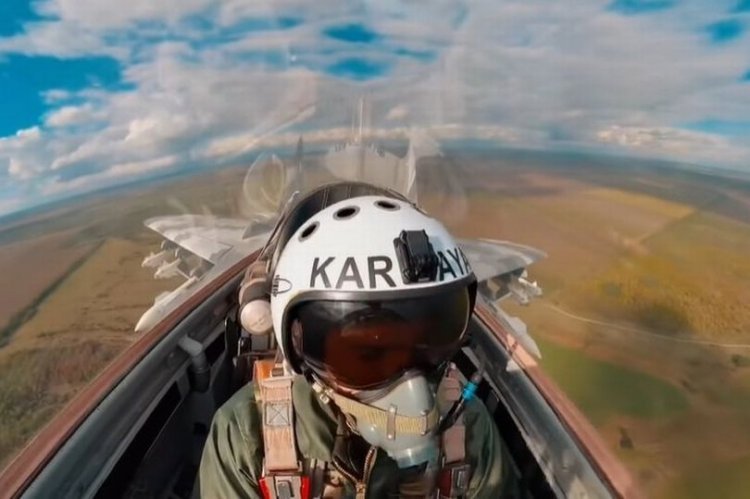 Major Vadim Voroshilov, famous for overpowering Russia in the war in Ukraine, has been declared Hero of Ukraine by President Volodymyr Zelensky. Ukraine has also honoured him with the Order of the Golden Star for fearlessly confronting the Russian Air Force.
President Zelensky, in the announcement of honouring Vadim, said that this award is given for bravely defending the integrity and sovereignty of Ukraine. He also said that Vadim has served the people of Ukraine with utmost bravery.
In the month of October, a selfie of Vadim went viral in Ukraine. After this, he became very famous among the people of Ukraine. In the photo, he was seen taking a selfie sitting in a burning MiG fighter plane with his blood-soaked face.
According to reports, this selfie of him was of being injured after the fight with Russia. During the war, he was attacked by the Russian side, after which his fighter plane MiG caught fire and also suffered a head injury. Even in such a difficult situation, the people of Ukraine praised his courage for taking a selfie with thumbs up.
Major Vadim Voroshilov was among the pilots who refused to extend their military contract in the year 2021 due to low salaries and high workload.
In fact, last year, along with Vadim, Ukraine had given many more Air Force pilots an opportunity to extend their service for five years. But this was not accepted by Vadim for various reasons. Rejecting the offer, Vadim had said that whenever a plane crashes, the government always blames the pilots. Even if there is some technical fault behind it.
There are constant allegations against Russia that it is destroying Ukraine's energy supply with the help of Iran's drones. Major Vadim has mastered the art of handling these drones. According to the report, he had shot down five such drones in a week. After which the people of Ukraine call him the drone killer.
For Latest Update from Sangri Today Like us on Facebook and Follow on Twitter. Fore Latest Video News Subscribe our channel on YOUTUBE. Also Join Our Telegram Channel