NYC's Champion Pizza is Expanding New Locations in Tampa and Miami,Florida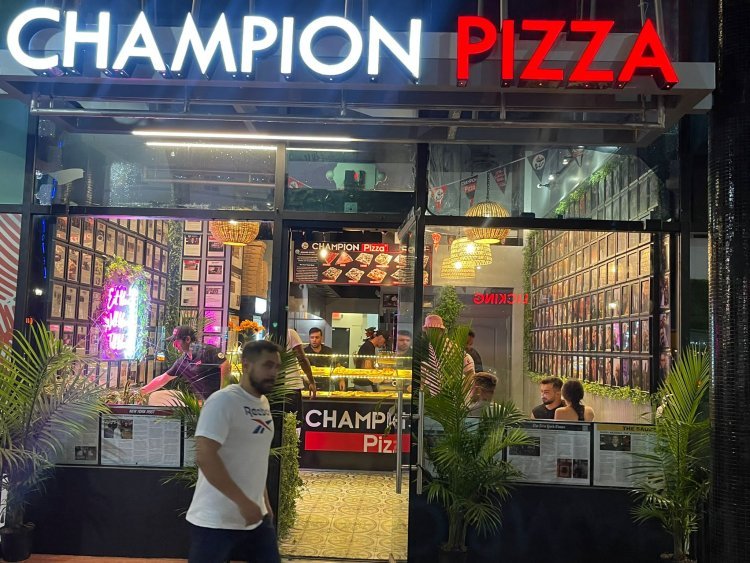 NYC's Champion Pizza is Expanding New Locations in Tampa and Miami,Florida
Get ready to embark on a mouthwatering journey as Champion Pizza, already an established name in the Big Apple, sets its sights on becoming the best pizza store in town. With a commitment to quality and a heartwarming backstory, they are poised to take your taste buds on an unforgettable ride.
Champion Pizza is renowned for its New York-style thin-crust pizza that's as close to perfection as pizza can get. They take their ingredients seriously, using only the finest, including organic tomato sauces imported from Naples, Italy, and flour that's unbleached and unbromated. When you take a bite of a Champion Pizza slice, you're not just savoring a meal; you're experiencing an artisanal masterpiece.
What sets Champion Pizza apart isn't just their delectable slices but their unwavering dedication to offering healthier pizza options. In a world where indulgence often takes center stage, they prioritize your well-being. And let's not forget their exceptional customer service – it's a notch above the rest. When you dine at Champion Pizza, you're not just a customer; you're family.
Behind this culinary success story is CEO Hakki Akdeniz, a true champion in his own right. From humble beginnings, Akdeniz's life journey has been nothing short of inspirational. Starting as a dishwasher in a pizza restaurant, he toiled and saved until he could realize his dream of opening his own pizzeria. Today, Champion Pizza boasts 13 locations nationwide, with more popping up this year.
But it's not just about delicious pizza at Champion; it's also about giving back to the community. This commitment to making a difference stems from Akdeniz's personal challenges. The company routinely supports charities that assist the homeless, and with the new locations, they plan to extend their charitable work by providing pizzas to those in need.
The vision of Champion Pizza isn't just about expanding their reach; it's about serving the community, one slice at a time. They are planning community-focused events, including pizza cooking classes for local children, right in your own backyard. With a larger operation and an increased retail footprint, Champion Pizza is all set to enhance brand recognition, making it a go-to destination for pizza lovers.
As they gear up for this exciting phase of growth, Champion Pizza invites you to join them in celebrating life. With the mantra, "Have fun with pizza and be kind for no reason today, and live through giving," they aim to create a meaningful impact. When you step into a Champion Pizza store, you're not just indulging in the best pizza in town; you're part of a movement that's dedicated to making the world a better place.
Discover the Champion Pizza experience at [championpizzanyc.com](http://championpizzanyc.com/) and follow Hakki Akdeniz on Instagram at [instagram.com/hakkiakdenizz](https://instagram.com/hakkiakdenizz?igshid=MzRlODBiNWFlZA==). Your quest for the ultimate pizza ends here, and it's just the beginning of a delicious journey with a heart of gold!

Disclaimer: This is a company press release. No Sangri Today journalist is involved in creation of this content.