Karan Johar lost his temper in the live chat, the furious director said- 'Comment something thoughtfully, man'
Karan Johar: Recently Karan Johar organized a live chat. In this chat, Karan answered questions related to Rocky and Rani's love story. At the same time, a user said such a thing that he could not tolerate his anger and told him the truth. Not only this, Karan also told that he is constantly getting abused.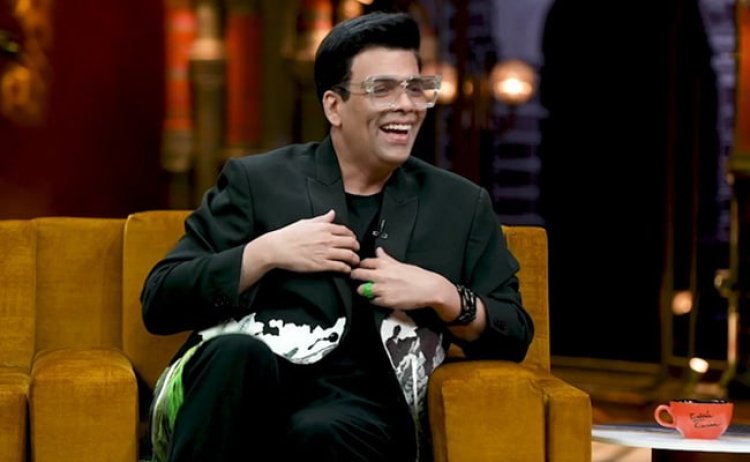 Filmmaker Karan Johar recently released the trailer of 'Rocky Aur Rani Ki Prem Kahani', which has been loved by fans and celebrities alike. There is a lot of discussion in the film Fraternity of this trailer. A few hours after the trailer release, Karan interacted with fans in a live session where he answered many of their queries.
'Rocky and Rani's love story' can be special for Karan in two ways. Firstly, Karan is returning to the field of direction after seven years through this movie. He produced many films over the years but did not direct a single one. Secondly, in October this year, Karan Johar will complete 25 years in the film industry. Karan, who returned to the public after seven years as a director, did a live chat after the trailer of 'Rocky Aur Rani Ki Prem Kahani', in which he answered all the questions related to the film.
Meanwhile, a fan made such a comment to Karan that he could not control his anger. Along with answering questions related to the film, Karan did not refrain from giving a befitting reply to the trolls. Without naming anyone, and without even reading the comment, Karan said, "Kuch toh soch se bhi comment kiya karo na yaar, tumhare ghar mein bhi family hoti hai."
Karan didn't just stop here. Some users also said something about him, and in return, he gave a strong reply. After this, he told that he constantly receives abuses from an Instagram user. He said, "I love it when a user abuses me in one word and disappears."
Along with this, Karan also put a brake on the rumor that whether Shah Rukh Khan will be there in 'Rocky and Rani Ki Prem Kahani' or not. He told that King Khan does not have a cameo in the film. Karan Johar said that Shahrukh does not have a cameo in the film. He is not a part of the film, but his love and blessings are always with me. He is like family to me, and he was the first person who shared the first unit of Rocky and Rani's love story.
The film, starring Alia Bhatt and Ranveer Singh in the lead roles, is hitting the theaters on July 28.