Indian students will get student visas in 1 month
Indian students will get student visas in 1 month: Visa interviews will not be given in many categories, 1 lakh slots will be vacant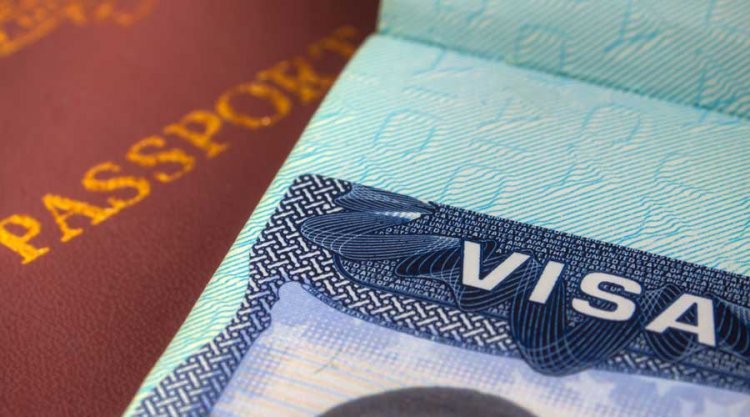 The road has become easier for Indian students who dream of going to America. Now they will not have to wait for more than a month to get a visa. Indians have to wait for almost 3 years for a one-to-one interview. But now the US State Department has announced to increase in the exemption given to visa applicants in the interview.
The US Secretary of State has waived interviews for people falling under certain visa categories till December 31, 2023. This system has been going on in America since last year, due to which the number of visa holders has also increased.
The State Department told Bhaskar that after this relaxation, one would have to wait for a maximum of 3-4 weeks for the student visa. First, he had to give an interview. Now they will get visas without an interview. According to officials, 70 lakh visas were issued in 2022, out of which about 35 lakh applicants got visas without interviews. However, embassies may still be required to conduct one-to-one interviews depending on local demand.
An official told that 1 lakh interview slots will be vacant in India. These will be booked for those seeking tourist visas. Interview waiting for visas has been increasing continuously since the Corona epidemic. Many embassies are facing a shortage of staff. Officials claim that from 2023, there will be a boom in the issuance of visas, similar to the pre-Covid era.
Julia Gelat, an analyst at the Migration Policy Institute, said that deployment in embassies would not make much difference for the time being, as the new staff would first have to be trained. A new language will have to be taught. So, this process will take time. According to experts, it may take around six months to a year to return to the pre-Covid stage.
For Latest Update from Sangri Today Like us on Facebook and Follow on Twitter. Fore Latest Video News Subscribe our channel on YOUTUBE. Also Join Our Telegram Channel