Hearing on bail of Satyendar Jain and his wife today
Hearing on bail of Satyendar Jain and his wife today: Delhi Health Minister in the custody of ED in money laundering case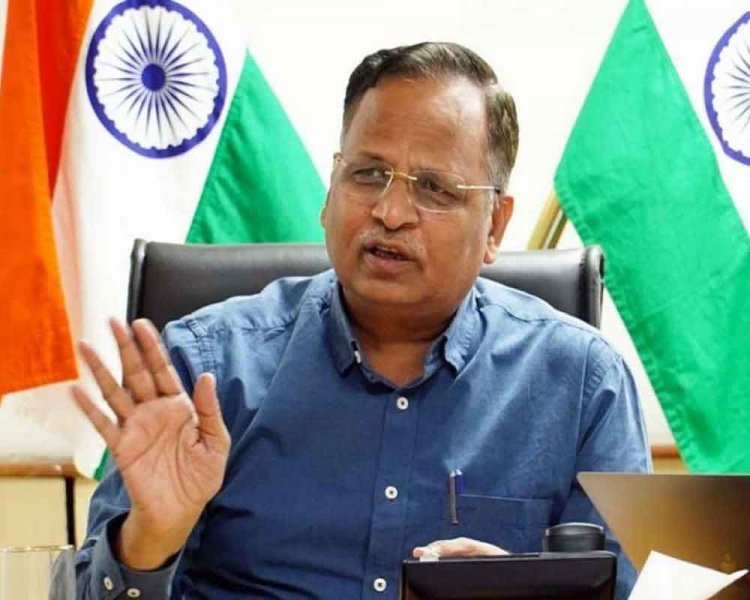 The bail plea of ​​Delhi government minister Satyendar Jain and his wife Poonam will be heard today. A bench of Special Judge Geetanjali had reserved the order. The court had granted bail to two accused in the same case, Ajit Prasad Jain and Sunil Kumar Jain.
The Delhi High Court gave relief to Health Minister Satyendar Jain, who is serving a sentence in the money laundering case. Chief Justice Satish Chandra Sharma and Justice Subramaniam Prasad had dismissed the petition seeking the removal of Satyendra Jain from the post of minister. The court sought to declare Aam Aadmi Party leader Satyendra a perverted person and disqualify him as an MLA and a minister.
Ashish Kumar Srivastava, who filed the petition, had claimed that Satyendar Jain himself had announced before the Enforcement Directorate (ED) that he had lost his memory due to Corona. Hence he cannot be allowed to continue his term as an MLA.
The petition alleged that the Delhi government was violating the provisions of Article 191 (1) (b) of the Constitution, which states that if a person is of unsound mind, he is not eligible to be elected as a member of the Legislative Assembly. will be disqualified.
According to the charge sheet, 10 people are accused in this case, including Delhi cabinet minister Satyendar Jain, four from private firms and 6 others. Satyendra Jain, Ankush Jain and Vaibhav Jain were arrested by the Enforcement Directorate on May 30 and are currently in trust custody.
For Latest Update from Sangri Today Like us on Facebook and Follow on Twitter. Fore Latest Video News Subscribe our channel on YOUTUBE. Also Join Our Telegram Channel