'He made us sign on a blank paper', rapper Badshah spoke openly for the first time on his feud with Honey Singh
Badshah and Honey Singh Fight: Badshah and Honey Singh were very close at one point in time. Together they also gave many superhit songs. Honey-Badshah also used to run their Mafia Mundir band together. However, no one knew the reason for their separation. Now recently, Badshah accused Honey Singh of giving reasons for his separation.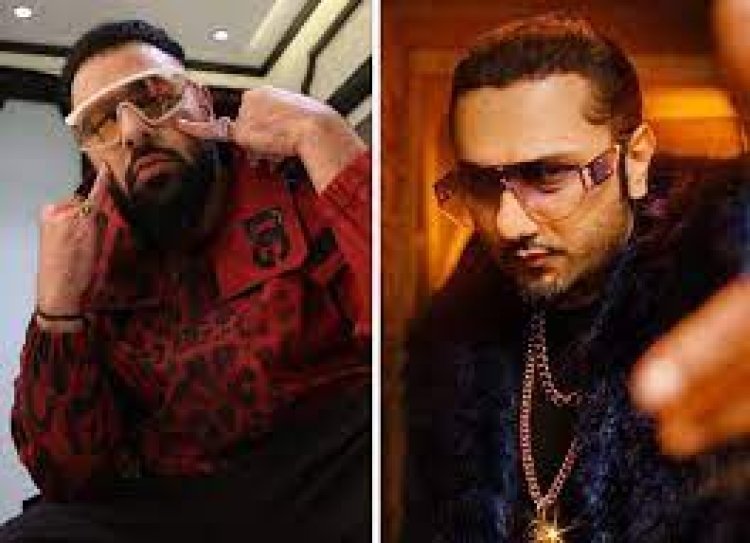 Both Honey Singh and Badshah ruled the Bollywood industry with their rap. Once upon a time, when Tuti used to speak in Honey Singh's Hindi films, now Badshah raps in every film.
However, before venturing into the film industry, there was a time when Badshah and Honey Singh were very good friends and had a band called 'Mafia Mundir'. Raftaar, Ikka, and Little Golu were also part of his group.
There was a cold war going on between Badshah and Honey Singh for the last several years, but no one knew the reason for it. Now recently, rapper Badshah revealed why there was a fight between the two.
In a conversation with YouTuber Raj Shamshi, Badshah poured his heart out. In this interview, he also openly talked about his confrontation with Honey Singh. Rapper Badshah said, "Mafia Mundir Sabka tha tha tha, in which like-minded people used to work together. Honey and I joined in the beginning. In the year 2009, there was a rift between us.
I used to work and was very scared. At that time Honey Singh was also off my radar and when I tried to call him, he did not pick up my call. We never met while we were part of the mafia uniform. Maybe if we had met, things might have been different".
Taking his point further, Badshah accused the Brown Rang singer, saying, "We had made many songs together, but they never released. Honey Singh was only focusing on his career at that time. Since the year 2006, Lekar was associated with the band Mafia Mundir until 2009.
My parents were also worried about me. In the year 2011, my first song with Honey Singh was 'Getup Jawani'." Let us tell you that in the year 2012, Badshah-Honey Singh's band broke up, the reason for which was also told by Badshah in his interview.
Describing his struggling phase, the rapper further revealed that he spoke to Honey Singh and said, "We are making many songs with each other, he should think about them too, because we have left everything and come here. You have come. On the one hand, you call us your brothers, but on the other hand, you cannot be so self-centered. You have not been able to pay attention to our struggle at all".
Badshah also told that Honey Singh got him to sign on blank paper as well, but what about those contracts? He said that period was very difficult for all of us. Let us tell you that he gave songs like 'Khol Botal', 'Begani Naar Buri', and 'Dilli Ke Deewane'. A song by Badshah and Honey Singh even created a lot of ruckus on social media.